UPDATED: AT BOTTOM
A second, private prom in Itawamba County, Mississippi, which parents organized, has been cancelled. It appeared in briefs filed in the ACLU – McMillen case that Constance McMillen wasn't invited. Constance tried on Monday to buy tickets anyway, to no avail: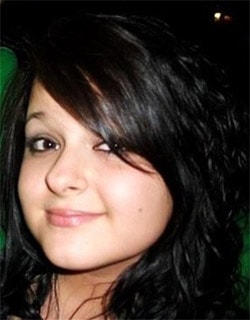 "American Civil Liberties Union attorney Christine Sun, who is representing McMillen in her federal case, said her client received conflicting information on where to get a ticket for the private dance…[Parent Lori] Byrd said tickets had been available for two weeks at a local formal wear business, a fact advertised at the school with fliers and over the school PA system. McMillen showed up after the deadline Monday, she said.
'She had a chance. We didn't exclude anybody,' she said. 'She purposefully waited until after the deadline.'"
Apparently now, however, the private prom has been cancelled as well:
"'I just hate it for the kids. Now they are not going to have anything.'
Byrd said the private prom had adopted the same rules as the school-sponsored prom. McMillen could have attended, but she could not bring her girlfriend as her date and had to wear a dress."
Why was the private prom cancelled?
"There are a lot of people involved and they don't want to get sued."
That's what you get when you have a bunch of bigot parents running things.
An all-inclusive prom in Fulton County is still on: "An all-inclusive prom is scheduled to go on as planned May 8 in the Fulton area, Kristi Bennett with the ACLU said. That prom is sponsored by the Empowering Spirits Foundation, a national lesbian, gay, bisexual and transgender civil rights organization that teamed up with the Safe Schools Coalition of Mississippi for the event."
In related news, McMillen visited the L.A. Gay and Lesbian Center on Saturday:
"The teenager, poised and confident on stage, said that despite the national support (she now has 4,000 friends on Facebook and a $30,000 scholarship from Ellen Degeneres ), '90 percent of the student body hates me right now.'
Later that night, McMillen had plans to attend Perez Hilton's birthday party ― I think it's safe to say she's the only one from Aberdeen who got an invite."
UPDATE: Private prom back on at new location and Constance can go!