The editors of Modern Tonic — a free daily email that serves up eclectic pop-culture picks with a homo slant — present a weekly music update here on Towleroad.



TODAYS FEATURED RELEASES AND FREE DOWNLOADS: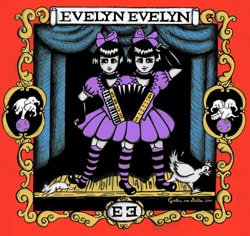 Duo Evelyn Evelyn's eponymous debut is a kinky blast of post-modern cabaret. And the duo themselves are singer-songwriter conjoined twins who prove that two heads are better than one with such future classics as "Chicken Man" and its sideshow accordion oompah, Joy Division's "Love Will Tear Us Apart" done just with mandolins and "You Only Want Me 'Cause You Want My Sister," a perfect acoustic ballad. But wait, there's more! Some digging uncovers the truth, which is that Evelyn Evelyn is actually the handiwork of Dresden Doll Amanda Palmer and her partner-in-crime, the unclassifiable minstrel Jason Webley. (In keeping with the hipster vibe, Frances Bean Cobain makes her recording debut on the track "My Space," joining other guests Tegan and Sara, Andrew W.K., "Weird Al" Yankovic, Coraline author/Palmer's fiancee Neil Gaiman and My Chemical Romance singer Gerard Way.) With the surrealist theatricality of The Dresden Dolls, the songs tell the tale of Lyn and Eva Neville, born in the 80's to a life of circus freak shows until discovered by Palmer and Webley on MySpace. This is the 21st century musical that David Lynch has waited his entire life to discover. Free download of "My Space" below, and "Have You Seen My Sister Evelyn?" here.
Evelyn Evelyn – "My Space" by moderntonic.com
W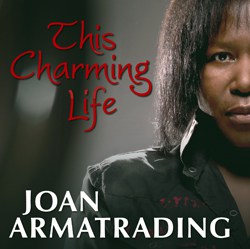 e've loved the West Indies-born, U.K.-raised, husky-voiced songwriter Joan Armatrading since her early 70's debut Whatever's for Us through her 80's commercial heyday with hits like "Me Myself I" and "Drop the Pilot." But we have to be honest here: we kind of lost track of her after that point. Our bad. We'd like to make amends now by letting you know that her 17th(!) studio album This Charming Life stands head-to-head with her best work. She can still raise your neck hairs with a truthful, piercing ballad like the set-closing "Cry." But it's the rockers that take center stage on This Charming Life, from the lumbering love-for-money "Love Love Love" to the metallic Queen-riffing blues of "Heading Back to New York City." And though she's never talked publicly about her sexuality, "Best Dress On" is a Sapphic strut as prideful as it is lusty. Download an acoustic version of the title track "This Charming Life" below.
Joan Armatrading – "This Charming Life" (Acoustic) by moderntonic.com
Mary Isabel Catherine Bernadette O'Brien was her real name, but the adopted moniker "Dusty Springfield" was more apt for the blond Brit whose smoky, soulful sound became one of the 20th century's most distinctive pop voices. The DVD Dusty Springfield: Once Upon a Time, 1964-1969 (out today) is a rare look at Springfield's early solo career through archival footage, concert performances and a long-lost 1978 interview in which she reminisces about her front-line position in the British Invasion. The DVD has 20 gloriously uninterrupted performances, including a flawless "All Cried Out" and a quirky concert take on "Mockingbird." Springfield's lesbian life isn't covered, but the sense of her early artistry is nearly complete. Kristin Chenoweth (still said to be starring in a Dusty biopic) should watch this one on a loop.

MUSIC NEWS: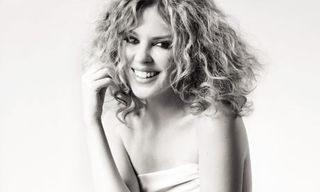 Kylie Minogue photographed by Mario Testino for U.K. Fashion Targets Breast Cancer campaign.

Adam Lambert will perform at the GLAAD Media Awards April 17 in Los Angeles.

Natalie
Merchant sold her house to fund her new album, Leave Your Sleep.
Out April 13, it's a "26-track collection of songs based on old poems,
lullabies and nonsense verse."

LCD Soundsystem have unveiled the title and cover art of their new album, due May 18.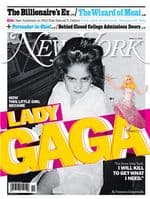 How Stefani
Germanotta became Lady Gaga.

Riding high as the opening act on Lady Gaga's world-dominating "Monster Ball," Semi-Precious Weapons have announced that their new album, You Love You, will be released in June. They also scheduled a series of U.S. headline dates in April in between the Japanese and European legs of "The Monster Ball." (Note: Their MySpace page is not updated with all of the dates yet).

The David Byrne/Fatboy Slim concept album about Imelda Marcos, Here Lies Love, and Sigur Rós'
frontman Jónsi's new album Go, both due out next Tuesday, are streaming in
their entirety on NPR's website.

Laurie
Anderson has set June 15 as the release date for Homeland,
her first studio album in ten years.

Madonna on Material Girl, her new clothing line with daughter Lourdes.

TODAY'S NEW RELEASES: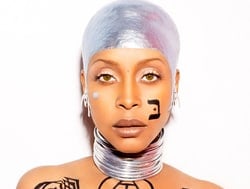 She may not be bringing back the Mega-Fro this time out, but Erykah Badu's New Amerykah, Pt. 2: Return of the Ankh features more hair-curling psych-soul than your standard issue R&B diva's album.
Songwriter, novelist, screenwriter, actor and Bad Seed Nick Cave gets the re-master treatment — along with bonus DVDs — of Tender Prey, The Good Son and Henry's Dream. Break out the anti-depressants now.
Rock 'n roll, of the 1950's variety, ignites a cultural revolution when a white DJ falls for a black singer in the Original Cast Recording of Memphis: A New Musical.
Also released:  The White Stripes — Under Great White Northern Lights (Limited Edition Box Set); Delerium — Remixed: The Definitive Collection; King Britt — Intricate Beauty; Barenaked Ladies — All in Good Time; Usher — Raymond v. Raymond; Angus & Julia Stone — Down the Way; Mishka — Talk About; Turin Brakes — Outbursts.

MUSIC VIDEOS:
Jamie Lidell — "The Ring"
The Berlin-based U.K. soul singer has a beachside breakdown on this funky Stevie Wonderful side from his forthcoming album Compass.

Laura Marling — "Rambling Man"
The 20-year-old English folkie channels her inner Joni in another beachside clip, this one autumnal, ruminative and a great introduction to her sophomore album I Speak Because I Can.
Diane Birch — "Valentino"
This happy tune gets a playful, mind-bending clip full of multiple perspectives of Birch mingling with her male band members in drag. From the superb debut Bible Belt.

Glass Candy — "Feeling Without Touching"
The minimalist electro duo from Portland, Oregon serves up a sparse video of singer Ida No dancing in a multi-colored bodysuit that we hope does not start a trend.