The editors of Modern Tonic — a free daily email that serves up eclectic pop-culture picks with a homo slant — present a weekly music update here on Towleroad.
I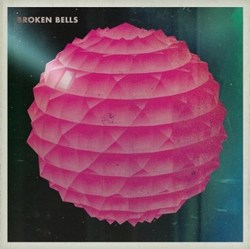 t's been a while since The Shins changed our lives — and theirs — when they appeared on the Garden State soundtrack. And it may be some time until they do it again, since their frontman James Mercer is moonlighting as one half of Broken Bells with Brian Burton (a.k.a. Danger Mouse, mega-producer and member of Gnarls Barkley). On BB's self-titled debut, the life-changing alt-veteran and Mr. "Crazy" have created a next-gen chill-out album for hipsters.
 No tweaky knobs here, just pure beautiful instrumentation and melodic singing. Blissful, ethereal space pop melds seamlessly with harmonic crystalline vocals (check out single "The High Road"). And alt-pop meets mellow street beats on the loping "The Ghost Inside." This debut's such a delight we hope it's no one-off. We'd like to hear these Bells ring out for quite some time.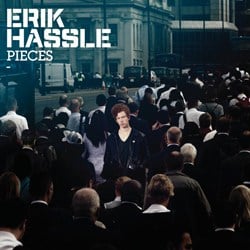 It's tough enough to live through bitterly cold winters and six months a year without sunshine. But what if you're in Katrineholm, once voted the most boring place in Sweden? If you're a flame-haired boy named Erik Hassle, you listen to soul icons like Wilson Pickett and dream of pop stardom. If you're talented and lucky, as Hassle has been, it might actually happen. His first single, "Hurtful," was a European smash, followed by the release of Pieces (titled Hassle overseas). His brand of soul has nothing to do with the American Idol-style impulse to over-sing. Whether he sounds like Timberlake on an emo kick ("Standing Where You Left Me"), Glambert sans glitter and mascara ("Back to Bed") or Maroon 5 in a schoolboy clinch ("First Time"), he invests his songs with a palpable depth of emotion. And his ballad "The Thanks I Get" is the mark of a candid artist — he dissects friendship's end without hitting an overwrought note. That young Katrineholm boy thought hard through endless, gloomy winters to deliver a debut that's as perfect, as complete, as the first breath of spring.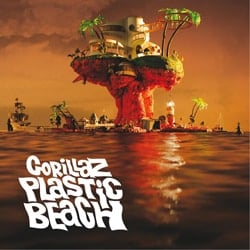 They started out as cartoons, but the elastic funk-pop that is
Gorillaz' gift to the world has been entertaining us in glorious 3D for
nearly ten years. Blur's Damon Albarn has steered his simian mobile
disco to the top of the charts across the planet, only to land — guest
stars in tow — on Plastic Beach.
With guest turns from De La Soul, Mark E. Smith of the Fall, and punk
godfather Lou Reed, this is the most eclectic of the Gorillaz releases,
not to mention the most musically adventurous. Maybe Albarn's work with
Gorillaz co-creator Jamie Hewlett on the opera Monkey: Journey to the
West influenced the instrumentation here (check out the Ravel's Bolero
homage of "White Flag"). From the loose-limbed funk of "Stylo" (with
old-school soul titan Bobby Womack) to the playful hip-hop of
"Sweepstakes" (featuring Mos Def), Gorillaz offers a glimpse into a
world in the last throes of eco-destruction. Too bad it's not a cartoon
world, but ours. Yet until oblivion comes, Plastic Beach should leave
its carbon footprint on the charts.

WORDS & MUSIC: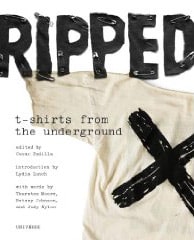 Whether you pledged allegiance to Blondie or the Ramones back in the day, your armpit stains were one and the same with your brethren devoted to Motorhead and The Who. That's the message of the new book Ripped: T-Shirts from the Underground (out today), a visual history of the counterculture's most enduring fashion staple. 


Edited by Cesar Padilla, with a harshly worded intro by punk icon Lydia Lunch who, in true punk style, rails against today's commoditization of T-shirts by corporate giants and "celebutards," the book features hundreds of vintage tees from the late '60s through the '90s. Far from a glossy overview, Ripped presents the shirts wholly un-ironed and thoroughly unwashed. Our favorites include "Divine in Detroit," "God Save New Wave" and Parliament's "God Bless Chocolate City…And Its Vanilla Suburbs." But it's obscure finds from bands like Bulimia Banquet and Bratmobile, along with commentary from band members themselves that make Ripped more than just a cute look at a pre-Twitter world when T-shirts were our best form of succinct self-expression.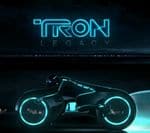 The latest trailer for Disney's Tron Legacy is out, and in it you can hear a preview of Daft Punk's much-anticipated score for the film.

She & Him (Zooey Deschanel and M. Ward's band) debuted the High School Musical-style video for "In The Sun" today. Track is the lead single from new album Volume 2, out March 23.

Semi-Precious Weapons "owe their lives to Lady Gaga."

Soprano's creator David Chase has revealed that the feature film he has written and will direct is a "music-driven coming-of-age story." Considering the impact the Sopranos soundtrack had on pop culture, we're looking forward to seeing what's in store.



The Beastie Boys's next album, Hot Sauce Committee, Part 1, is delayed until at least late 2010 as band member Adam Yauch continues to recover from salivary gland cancer.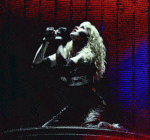 A
sneak peek at Madonna's live performance of "4 Minutes" from the Sticky & Sweet Tour CD/DVD/Blu-ray, out April 6, has been released.



Singer-songwriter Diane Birch strips the dance beats off of Haddaway's 1990's hit "What Is Love?"

TODAY'S NEW RELEASES: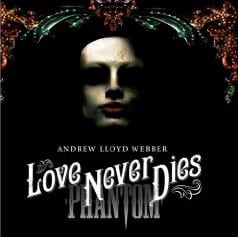 Love Never Dies for Lord Andrew Lloyd Webber — or for lovers of The Phantom of the Opera — in this long-awaited (don't call it a) sequel. The show opened today in London, and is expected on Broadway in the fall.
More opera, this time a modern one scored by icy Swedish electro duo The Knife with Mt. Sims and Planningtorock, and based on Charles Darwin's On the Origin of Species called Tomorrow, In A Year. Probably not coming to Broadway or The Met anytime soon.
Also Released:  Jimi Hendrix — Valleys of Neptune; Black Rebel Motorcycle Club — Beat the Devil's Tattoo; Ludacris — Battle of the Sexes; Frightened Rabbit — The Winter of Mixed Drinks; Liars — Sisterworld; Ted Leo & the Pharmacists — Brutalist Bricks; Enrique Bunbury — Las Consecuencias; The Morning Benders — Big Echo; jj — jj no. 3
Kate Nash — "Do Wah Doo"
Kate Nash must have loved flying so much on tour for her worldwide hit Made of Bricks that she's become a flight attendant in this clip for her rollicking new tune "Do Wah Doo" from the forthcoming My Best Friend Is You.
Vitalic — "Second Lives"
This bouncy, rave-y instrumental from French-born Italian Vitalic features a public restroom camera catching people doing all sorts of things including, it seems, going to the toilet.
Owen Pallett — "Lewis Takes His Shirt Off"
The gayest clip of the week comes from composer-violinist Owen Pallett, who used to record as Final Fantasy. There's wrestling, dancing, a space ship, knife fights and a super fine ass in shadow. It makes no sense, but did we mention the fine ass?
The Drums — "Best Friend"
Cute geeks from Brooklyn alert! "New York's official coolest new band" — according to the NME — pillages the pop side of The Cure for this tune from their forthcoming debut.