Senate passes health care reconciliations. Back to House.

There's a reason it's in a jar.

The school that denied lesbian Constance McMillen her right to go to prom suspended a transgender student back in January: "People were talking about him all day, trying to get a look at him," said McMillen. "It was insane, it was ridiculous, it made me so mad. They said he was causing a distraction with what he was wearing but it was a half day of school and people didn't have time to get used to him."

Sarah Palin reality TV show to happen.

Major student anti-homophobia conference to take place in British Columbia: "Called Dare to Stand Out, the all-day conference will include workshops and discussions about creating gay-straight support groups in high schools, dealing with homophobia and gender stereotyping and recognizing the work of "advocacy heroes" who have promoted change."

Cher: Don't read my lips.

Dustin Lance Black-penned J. Edgar Hoover biopic to address FBI head's rumored homosexuality.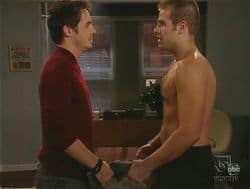 One Life to Live fans plan rally in support of Scott Evans – Brett Claywell gay storyline outside ABC studios in Times Square on Friday morning.

Actor Robert Culp has died.

GLAAD takes action against Ticked Off Trannies with Knives: "The film, its title and its marketing misrepresent the lives of transgender women and use grotesque, exploitative depictions of violence against transgender women in ways that make light of the horrific brutality they all too often face."

Dark roast coffee makes your stomach happier.

Gay activist Alan Roskoff confronts anti-gay NY state senator Ruben Diaz Sr. at City Hall Restaurant: "Roskoff, who is not known for his subtlety, stood up at a City Hall News breakfast held (where else?) at City Hall Restaurant and challenged Diaz Jr., saying that if he indeed plans on running for mayor in 2013 he's going to be treated 'just like Harold Ford.'"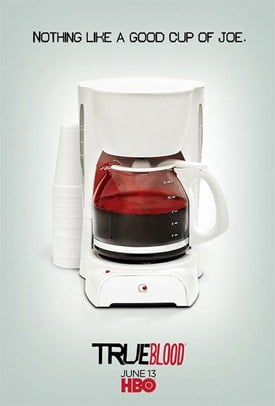 True Blood tease: that ain't coffee.

Steven Klein reportedly shooting Lady Gaga's video for "Alejandro".

Helicopter-penis stunt got 'Jackass 3D' greenlit.

WATCH: Sam Worthington in 'Clash of the Titans' trailer.

Novelist Nicholas Sparks talks to Movieline: "I don't know that I could [write a gay love story]. I've been asked about it. I have no moral qualms about doing it. I don't know if I could do it well. Asking that kind of question is like asking, "Could you do a love story with more of a thriller element, like The Bourne Identity?" Enh. I'd have to read a lot more in that genre. I don't know that I can write a western, I'm pretty sure I couldn't write science fiction — my science isn't strong enough."

Ann Coulter speech in Canada cancelled after 2,000 show up to protest it.

GOP Senators invoke obscure rule in retribution for health care reform passage. Won't work past 2 pm: "Making good on Sen. John McCain's threat to withhold all Republican cooperation from Democrats in the Senate in retribution for the majority party using reconciliation to pass health care reform, the GOP used the rule that states committees can only meet when the chamber is in session with the unanimous consent of all members."