Please excuse the personal nature of this post — it's not the type of "news" you're used to here but it means a lot to me. I've been mentioning over the past few months that my friend, activist and fellow blogger David Mixner would be receiving the Point Foundation's Point Legend Award at this year's NYC Gala on April 19. I am proud to be one of the co-chairs of the event honoring David, and would encourage everyone who's in New York and able, to take part. It's a great organization which opens up huge educational possibilities for disenfranchised LGBT youth.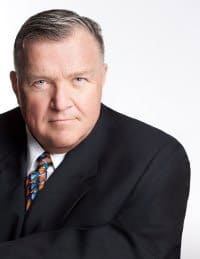 Some additional news: Actress Jane Krakowski will be honored with the organization's Point Courage Award, and Citi will be recognized with the Point Inspiration Award. Since last month several big artists and performers have signed on to show their support for Point, and will make appearances. Mad Men's Bryan Batt, Tony winner Alan Cumming, and Adam Shankman (So You Think You Can Dance judge, Hairspray director) .
There will also be performances from Broadway and TV star Cheyenne Jackson (Xanadu, 30
Rock) and Capitol recording artist Dave Koz. 
Kelly Ripa and Bravo TV's Andy Cohen will be co-hosting the event, as I mentioned last month. And Victoria Reggie Kennedy, widow of Senator Ted Kennedy, will present the award to Mixner.
Please join me this April in honoring a great force for the LGBT community. Information on the event (tickets, etc) and how you can get involved can be found HERE. Tickets and tables are moving fast.
The Point Foundation is the nation's largest scholarship-granting organization for lesbian, gay, bisexual and transgender (LGBT) students of merit. Point provides financial support, leadership training, mentoring and hope to LGBT individuals who are marginalized because of their sexual orientation, gender identity or gender expression.
POINT HONORS NEW YORK [tickets and information, or call 212-247-7318]