Wildly Speculative Probably Unfounded Rumor Alert! Does Quentin Tarantino wants Lady Gaga for Kill Bill Vol. 3 ? Well, she does love to poison people in her videos. We love Gaga but when it comes to poisonous blonde amazons, Elle Driver will be difficult to top even if Tarantino does return to those DiVAs (Deadly Viper Assassination Squad) for a third volume. This new burst of chatter must have sprung from that Kill Bill "Pussy Wagon" homage in "Telephone".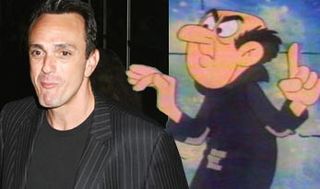 The cast of The Smurfs movie, which will be a live action/animation hybrid (like Who Framed Roger Rabbit) keeps on expanding. And it sure is gay-friendly. Jayma Mays from Glee, Neil Patrick Harris, Alan Cumming, Katy Perry as Smurfette and Hank Azaria as Gargamel.

The debate about Precious Gabby Sidibe's future career prospects due to her weight rages on. I think she'll do just fine (especially if she goes the comedy route where plus sized bodies are more familiar). But I do think we need to clear up one thing:  Oprah did not discover her as some articles suggest. Winfrey signed on after the movie was already showing at festivals. That's the type of false assumption that will become truthy if it's publicized enough. When you rule the universe, you tend to get credit for everything.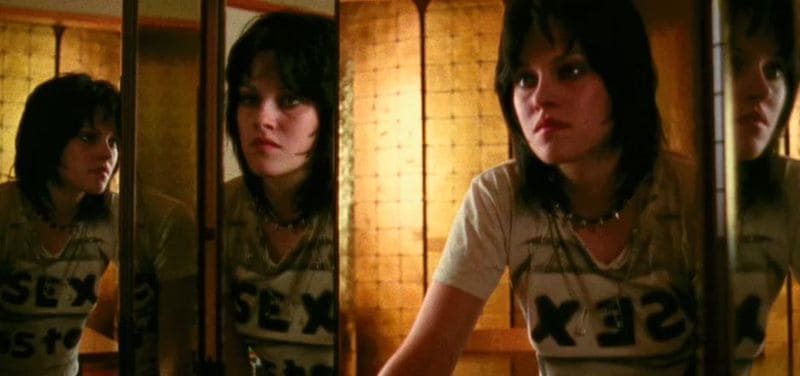 She don't give a damn 'bout her bad reputation.

NATHANIEL ROGERS
…would live in the movie theater but for the poor internet reception. He blogs daily at the Film Experience.

YOUR FEATURE PRESENTATION
If you've seen any music biopic you know the plot of THE RUNAWAYS. Talented musicians struggle, rise to the top, then come undone from messy emotional lives involving everyone's favorite cocktail: sex, drugs and rock n roll. Usually there's a redemptive epilogue (in this case the band's MVP Joan Jett went on to great success in the 80s). But plot isn't everything. The hook of The Runaways then (the band) and now (the film) is that they were girls when girls weren't rock stars. And at least one of them (Cherie Currie played by Dakota Fanning) was underage. Both the band and Cherie herself used that in their favor crafting their biggest hit "Cherry Bomb".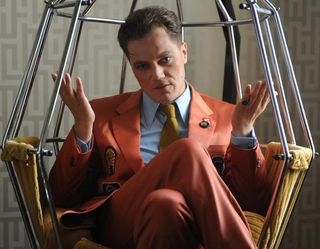 Though the film gets repetitive (as all music bios do), it's largely successful, buoyed by committed eyebrow-raising performances from Dakota Fanning, exploiting herself as enthusiastically as Cherie did, Kristen Stewart, who thankfully drops some of her familiar performance tics to take on Joan Jett, and Michael Shannon as their cynical scene stealing Velvet Goldmine-like manager.  But the MVP in The Runaways is the woman behind the filthy 70s curtain. The visually gifted director Floria Sigismondi (who rose up in the music video world with work like "Beautiful People" for Marilyn Manson and "Fighter" for Christina Aguilera) makes sure that The Runaways is always intriguing to look at. There's great use of lighting, color and 70s detail and a refreshing candor about the band's sexuality that rescue this one from the doldrums of the familiar narrative.
Let's hope it's a huge success so that someone will finally get a GO-GOs biopic off the ground. It'd be like a sequel in its own way, only sunnier. 
Also Opening: Delicious Jude Law attempts to toughen up his screen persona in the action flick REPO MEN and Gerard Butler continues to carry the banner of regressive heteronormativity — watch him make women swoon by treating them very badly (again!) in THE BOUNTY HUNTER
BONUS SCENES
What do Lady Gaga and Elle Driver have in common?
Find out AFTER THE JUMP…