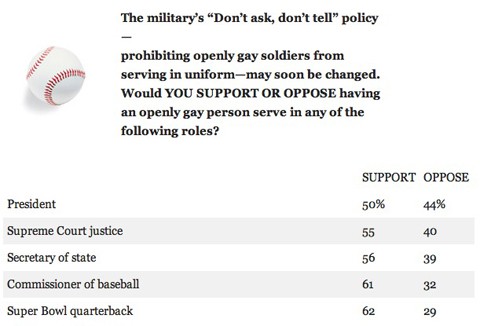 Vanity Fair and 60 Minutes drop a poll on a wide variety of topics on VF's online site. 
One of the questions was related to the repeal of "Don't Ask, Don't Tell" but the pollsters didn't bother asking about that. Instead they asked about some high-profile positions outside of the military.
The poll revealed that 50% would approve of an openly gay President. 
Pollster's note: This poll was conducted at the CBS News interviewing facility among a random sample of 967 adults nationwide, interviewed by telephone between February 26 and March 1, 2010. Some low-percentage answer choices have been omitted.