That's interesting.
Some background on McHenry, here, here, and here.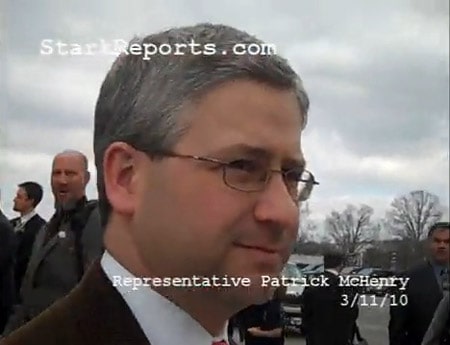 Mike Stark at The Crooked Dope, who occasionally corners congressmen thought to be potential hypocrites regarding their sexuality and their voting records, to get them on the record.
Yesterday, he had a moment with anti-gay Rep. Patrick McHenry (R-NC) and got him to answer a question folks have been wondering about for years.
"Are you gay?" Answers McHenry: "No."
Watch, AFTER THE JUMP…