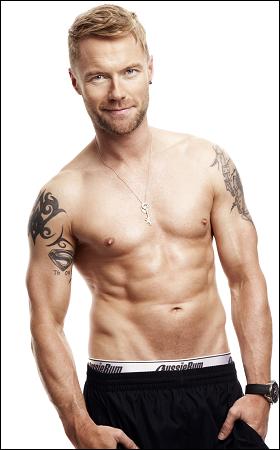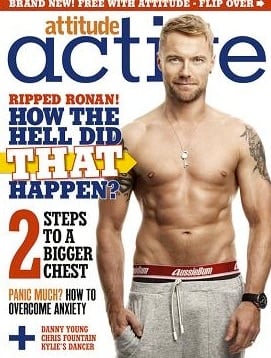 The Boyzone singer is on the cover of the latest issue of the gay mag Attitude Active and has this to say about working out:
"We realise we're older, and you can let yourself go a little bit, so we try that little bit harder…I get a bit addicted to it." 
The 33-year-old also shows off a tattoo he had inked on his arm to remember former Boyzone band mate Stephen Gately who passed away last year. Another pic form the magazine after the jump.