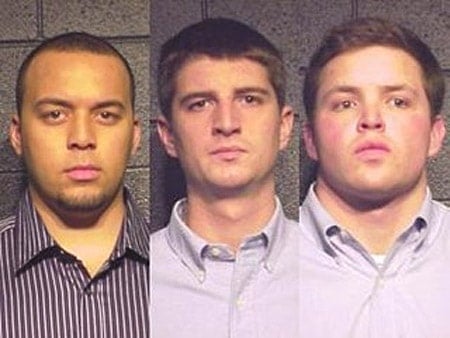 In late February, I reported that three Evanston men, Sean Little, Benjamin Eder, and Kevin McAndrew, were arrested and charged with felony hate crimes for a January attack on Daniel Hauff, who had come to the aid of a gay youth who was being harassed on the Chicago "L" train. The three men then began beating Hauff, calling him a "stupid faggot". Hauff said he escaped by wiping some of his blood on the attackers and telling them he was HIV-positive.
Yesterday the three were indicted: "On Wednesday, the three men were each indicted on one count of hate crime and two counts of aggravated battery, according to Cook County State's Attorney's office spokesman Andy Conklin. The men will appear for arraignment on March 26."
The men face a maximum of five years in prison if convicted.