A UK judge has ruled that a Catholic adoption organization can continue to discriminate against gay couples despite anti-discrimination laws enacted in the Equality Act of 2007, the Guardian reports: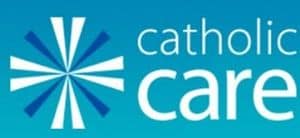 "Mr Justice Briggs, sitting in London, has allowed the society's appeal for an exemption from the sexual orientation regulations – opposed by the Charity Commission – which means the society can continue operating as it has always done.
Catholic Care, serving the dioceses of Leeds, Middlesbrough and Hallam in South Yorkshire, warned it would give up its work of finding homes for children – as many Catholic adoption societies have already done – rather than comply with the legislation.
Mr Justice Briggs has ordered the Charity Commission to reconsider its opposition to the society's operation."
Faced with a similar predicament following the passage of marriage equality in Washington D.C., you may remember that Catholic Charities shut down its adoption and foster care services rather than be forced to comply with D.C.'s new same-sex marriage laws, which would have forced it to serve same-sex couples.