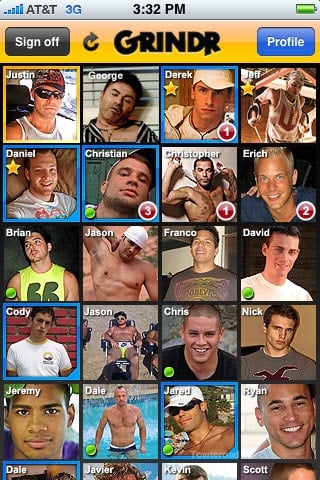 George Michael has found an alternative to cottaging, according to tabloids:
"According to Michael's pals, the 46-year-old hitmaker is cleverly using Grindr app to locate partners and meet them as he vacations Down Under.
'George has been using the application loads since he has been in Oz as he doesn't know the local spots,' the Daily Star quoted an insider, as saying.
The source added: 'It's great for him as he can find out exactly where the nearest people are discreetly without having to ask around in bars where he would be recognised.'
Melbourne blogger Richard Taylor said: 'Apparently George Michael was on Grindr during the break at his show last night.'
The news comes just days after Michael was snapped having fun with men on his yacht off Sydney Harbour."
*Note: Not an actual Grindr screenshot.