A hearing has been scheduled in the case of Constance McMillen, the Mississippi lesbian high school student whose story has made national headlines after her school canceled the prom because she wanted to bring a female date. The ACLU is suing the Itawamba School District.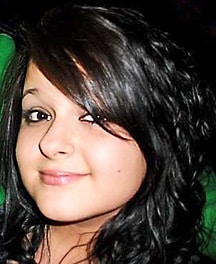 The AP reports: "In the court documents, McMillen said Rick Mitchell, the assistant principal at the school, told her she could not attend the prom with her girlfriend but they could go with 'guys.' Superintendent Teresa McNeece told the teen that the girls should attend the prom separately, had to wear dresses and couldn't slow dance with each other because that could 'push people's buttons,' according to court documents."
The ACLU is trying to force the school to hold the prom and open it to all students, although plans are already underway for a private prom.
A Facebook group in support of McMillen has more than 320,000 fans.
McMillen appeared on Michelangelo Signorile's Sirius radio show yesterday. Constance's mother is gay. Listen to that interview HERE.
McMillen has talked about the support she has received and the hostility from her home town in an interview with Dan Savage. Said McMillen: "Anytime I feel like this is too hard, I think about the support I'm getting. And I'm just ecstatic that so many people would come together like this. I never dreamed there could be so much support out there for me. It's just amazing. I'm so thankful… The locals don't like me, but I can't help it. And things were really hostile in school last week after they cancelled prom. People were rude, and if people talked to me at all it was real short answers. There are a few people who are with me, my real friends, people who are intelligent enough to realize what's really going on here. But the majority are not on my side."