Great soundtrack, too.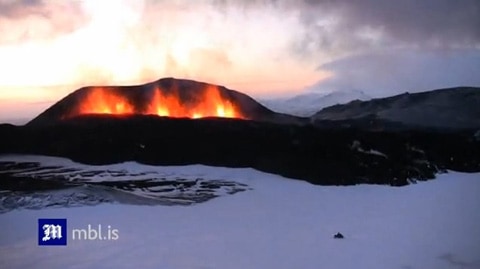 Over the weekend I posted about the eruption of a volcano in the Eyjafjallajökull glacier in southern Iceland. It's the first eruption since the 1800's, forcing evacutions of about 500 people.
Here's some new, intense, beautiful footage of the volcano. That speck in the lower right of the screenshot above is a snowmobile.
Watch, AFTER THE JUMP…