Lisa Keen reports that at least one U.S. Senator has placed a "secret hold" on the nomination of openly lesbian Obama nominee Chai Feldblum to the Equal Employment Opportunity Commission: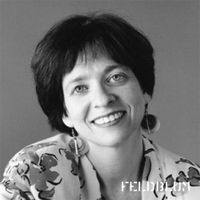 "A Senate committee approved all the nominations, including Feldblum's, as a group in December.
A spokesperson for Senate Majority Leader Harry Reid said Monday that Reid is 'working to get an agreement' with Republicans to consider the nomination of Feldblum and other EEOC commissioners.
There has been no public indication yet of which senator has placed the hold on the EEOC nominees' full Senate confirmation vote."
You may remember back in November that homophobic right-wing religious leaders hoped to "unleash Armageddon" on Feldblum's nomination and paint her as a radical extremist who would threaten religious liberty. The highlight of Feldblum's testimony, in that sense, was her statement that she did not support polygamy.