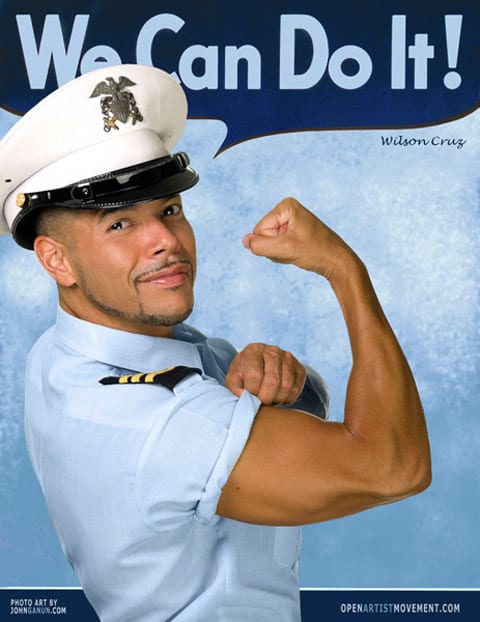 The Open Artist Movement has started a new photo campaign which takes as its inspiration the well-known World War II 'We Can Do It' posters by graphic artist J. Howard Miller in support of the war effort.
John Ganun and the OAM have found a selection of actors, models, and activists eager to flex their biceps in a first round of prints. The campaign is an effort to show solidarity with "Don't Ask, Don't Tell" repeal efforts and other LGBT causes.
Wilson Cruz and Darryl Stephens are featured here. Reichen, model Stephanie Roberts, and activist Andrew Oldershaw are some of the others.