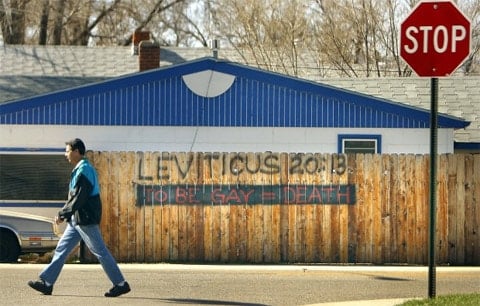 That Leviticus sign that homeowner Chris Trumbull posted on his fence in Casper, Wyoming was painted over the other day, and then painted back: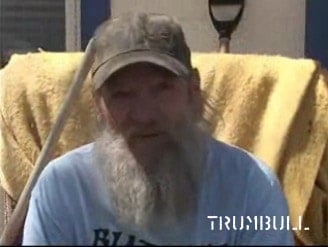 "An anti-gay message painted on a north Casper fence was changed sometime between Tuesday and Thursday morning to read 'Religion = War.' By Thursday afternoon, the new message had been changed back to the original message of 'TO BE GAY = DEATH.'
The original message was painted by the fence's owner, Chris Trumbull. Trumbull said he wanted society to 'hear the truth' and referenced a biblical chapter and verse: Leviticus, 20:13.
A city public information officer who commented for the Star-Tribune's first story about the sign has since been forbidden from talking to the Star-Tribune. The city's community development director, who oversees the code enforcement office, left town Thursday morning and won't be available for comment until Monday, according to department employees."