D.C. middle school principal Brian Betts was shot and killed at his home in Silver Spring, Maryland sometime on April 14th or 15th. His car was apparently stolen but because of the existence of a second vehicle, police recently disclosed they had a second suspect in mind and seemed to be nearing some results in their investigation: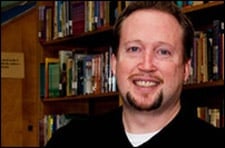 "By publicly disclosing their belief of at least a second suspect, police are suggesting Betts' killer may not have acted alone. Police have not said whether they believe anyone else was in the home with Betts and the person who pulled the trigger.
Investigators have not indicated whether items were stolen from inside Betts' home or whether they believed robbery was the motive.
Police say they're investigating whether Betts' homosexuality made him a target. As in any murder case, police continue to investigate Betts' recent and past romantic relationships for clues into why he may have been killed and by whom.
'I think we're going to solve this case,' says Starks.
'We're getting good information, and we're further along than we were last week.'"