Arizona's House yesterday voted 35-21 to approve a restrictive immigration bill that has already been passed by the state senate, sending it to Governor Jan Brewer for her signature, the L.A. Times reports: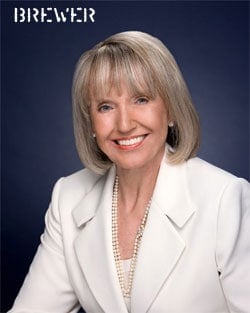 "Immigrant rights groups were horrified, and contended that Arizona would be transformed into a police state.
'It's beyond the pale,' said Chris Newman, legal director of the National Day Laborer Organizing Network. 'It appears to mandate racial profiling.'
The bill, known as SB 1070, makes it a misdemeanor to lack proper immigration paperwork in Arizona. It also requires police officers, if they form a 'reasonable suspicion' that someone is an illegal immigrant, to determine the person's immigration status.
Currently, officers can inquire about someone's immigration status only if the person is a suspect in another crime. The bill allows officers to avoid the immigration issue if it would be impractical or hinder another investigation.
Citizens can sue to compel police agencies to comply with the law, and no city or agency can formulate a policy directing its workers to ignore the law — a provision that advocates say prevents so-called sanctuary orders that police not inquire about people's immigration status.
The bill cements the position of Arizona, whose border with Mexico is the most popular point of entry for illegal immigrants into this country, as the state most aggressively using its own laws to fight illegal immigration."