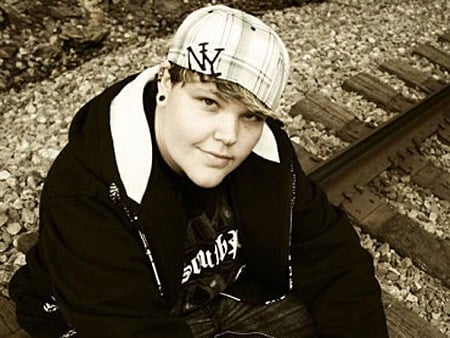 Without elaborating, attorneys for 18-year-old Kentucky teens Ashley Sams and Corinne Schwab told the Lexington Herald-Leader that an attack on lesbian classmate Cheyenne Williams, for which the girls are charged with kidnapping and attempted murder, was a "staged incident" in which Williams was a willing participant.
"Attorneys for Ashley Sams and Corinne Schwab, both 18, said the teens committed no crime.
There are some 'distinct falsehoods' in what the alleged victim, Cheyenne Williams, has told authorities, said James Baechtold, Schwab's attorney. Sams and Schwab pleaded not guilty during a short hearing Monday. Their attorneys asked for a preliminary hearing in the case on Thursday. Sams' attorney, Sharon Allen Gay, said that she looks forward to the truth about the incident coming out on Thursday.
At that hearing, Judge Henria Bailey Lewis will decide whether to dismiss the charges, amend the charges or send the case to a grand jury."
Last week, the paper reported: "Williams said the three teens took her against her will to Flat Lick Falls, physically abused her and tried to push her off a cliff. Johnson said her daughter had the presence of mind to videotape the attack on her cell phone. 'There's proof on the video that this is a hate crime,' Johnson said."
Johnson's mother says she was attacked because she's openly gay. She also said Cheyenne would not be attending school for the remainder of the year to ensure her safety.