A measure to remove an archaic California law that required state health officials to seek a cure for homosexuality which was approved by an Assembly committee in early April, was passed by the full Assembly yesterday, CBS5 reports: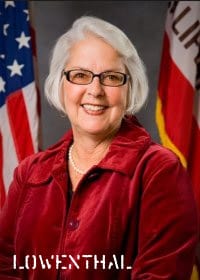 "In 1950, the state Legislature directed the Department of Mental Health (then known as the Department of Mental Hygiene) to conduct research into the causes and potential cures of homosexuality. The law was part of a larger investigation into sexual deviance.
It classified gays as sexual deviants and required the state to conduct research to find the causes of sex crimes against children. One research paper from the era completed as a result of the law noted that gays might 'engage in criminal aggressive behavior' as they strive to 'overcome strong homosexual drives.'
The 80-member Assembly voted 62-0 to modify the law, removing all references to homosexuals in the provision that calls for research. It now goes to the state Senate.
'It's time to get this phony cure off the books,' said Assemblyman Tom Ammiano, D-San Francisco, who is gay.
Supporters said the change was long overdue. The law was written in 1950 in reaction to a series of sex crimes, including the molestation and murder of a 6-year-old girl in Los Angeles."
The bill was authored by Assemblywoman Bonnie Lowenthal after being brought to her attention by Equality California.