DC Agenda gets this optimistic piece of news: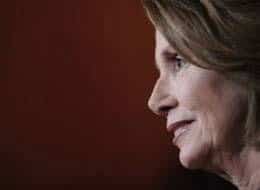 "U.S. House Speaker Nancy Pelosi is planning to hold a vote this year in her chamber of Congress for 'Don't Ask, Don't Tell' repeal, according to her office.'It is the Speaker's intention that a vote will be taken this year on ['Don't Ask, Don't Tell'] in the House," Drew Hammill, a Pelosi spokesperson, told DC Agenda in a statement Monday.The announcement is promising news for repeal advocates because Pelosi has yet to put legislation to the floor that hasn't had sufficient support for passage.Michael Cole, a Human Rights Campaign spokesperson, praised Pelosi for planning the vote.'As we've been saying for a long time now, the time to repeal the 'Don't Ask, Don't Tell' law is this year, and it's a positive sign to hear congressional leaders affirm that,' Cole said."
Said SLDN's Aubrey Sarvis: "The hour for the president as well as for the leadership to become engaged is now. The reality is — particularly in the Senate Armed Services Committee — we are still short of some critical votes. We don't have the votes today. We're on the brink of getting them, and we need help from leadership on the Hill and from the president himself."
As Politico notes, advocates are worried about the tightening timeline: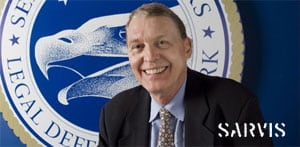 "Sarvis's group has begun to push a plan that would, he says, reconcile Obama's promise and his desire to wait for the results of a Pentagon working group's research into implementing repeal — due, conveniently, after the elections. Sarvis's plan, which he hopes will be included in this year's defense appropriations bill, would establish a 180-day timeline for repeal, beginning with a deadline for the working group's report, followed by a 60-day deadline for the Secretary of Defense to issue instructions for implementing repeal and another 60-day deadline for the services to plan implementation.'No one is getting in front of the recommendations of the Pentagon working group,' he said.Sarvis blamed the delay on the White House political apparatus.'It is painfully obvious that some of the political operatives around the president are haunted by the Clinton missteps, and they're determined not to repeat them,' he said. 'My answer is, it's 17 yrs later. Republicans, conservatives, churchgoers, teabaggers support the repeal of Don't Ask, Don't Tell. The country has changed.'"
In related news, GetEQUAL has posted a video of its activists making visits to members of the Senate Armed Services Committee, politely warning them in advance to expect more activism of the kind we've seen recently should we not see action toward inclusion of "Don't Ask, Don't Tell" repeal in the Department of Defense Authorization bill. And as a reminder, these are six senators who need to be heavily lobbied.
The flyer they delivered is below. A video of them making deliveries, AFTER THE JUMP…