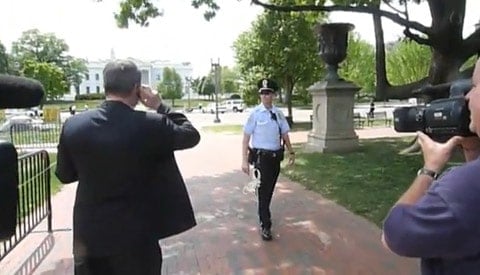 I posted this as part of a larger post on the "Don't Ask, Don't Tell" act of civil disobedience that went on in front of the White House this afternoon, but it begs further discussion.
Media access to the peaceful demonstration was basically shut down, which is not customary.
Ben Smith at Politico, Pam Spaulding, DailyKOS and Americablog are among those asking why.
Smith wonders why the "most transparent" White House would do such a thing: "People who have covered the White House for years tell me that's an extremely unusual thing to do in an area that regularly features protests."
Watch the video, AFTER THE JUMP…