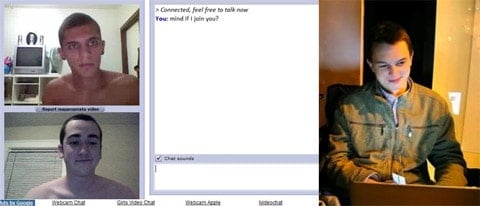 All Things Digital reports that the creator of Chatroulette is working on some changes:
"Chatroulette creator Andrey Ternovskiy (top right) is a really big deal right now, but he had to wait in line for his Apple iPad along with the rest of us. It was a long wait, so I got him to spend some of it telling me about changes in store for his site, which lets you talk to, gawk at or 'next' random strangers.
Ternovskiy has made a subtle but important tweak already–specifically, changes to the 'reporting people' function designed to cut down on the male genitalia that famously crop up throughout the site."