Gizmodo finds "lost" prototype iPhone 4G.

Conservative foes take aim at Elena Kagan's stance on military recruitment at Harvard.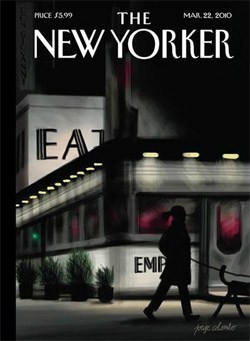 Chelsea's iconic Empire Diner is closing. Btw, this New Yorker cover was drawn on an iPhone.

Cancer can suck it: Vajazzled Kathy Griffin gets poolside pap smear.

Iowa Family Policy Council, the group which continues to work feverishly to repeal the state's marriage equality law, received over $3 million from the federal government between 2004 and 2009: "In 2004 and 2005 the IFPC received a total of $850,000 from the Administration for Children and Families' Compassion Capital Fund. From 2006 to 2009 they received $2.2 million through the U.S. Healthy Marriage Demonstration Fund, which is doled out in yearly increments of $550,000 and will be awarded to IFPC through 2011."

John Lennon fans find his hidden LSD stash, but it's gone.

Mississippi veteran claims he's Oprah's father.

Houston mayor Annise Parker talks about her first 100 days in office.

Alexander Skarsgard in Coachella scuffle.

Kris Allen shows off his pale pecs in the Bahamas.

Lance Bass tends to his fauxhawk.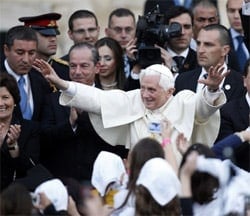 Pope meets victims sexually abused by priests in Malta.

Conservative Catholic group calls on Massachusetts priest to apologize for suggesting Pope Benedict should resign if he doesn't take stronger action on the clergy sexual abuse scandal. Swiss theologian calls Benedict the 'mastermind' of the sex abuse scandals.

Federal District Court rules National Day of Prayer unconstitutional.

UK firemen to attend conference on issues gay people face: "This conference is designed to help us find out more about the gay community and identify some of the risks that they may face so that we can design our preventative measures to meet their needs and help ensure their safety."

Male model fix: Mikus Lasmanis.

Anti-gay Pastor Ken Hutcherson was silent on Day of Silence.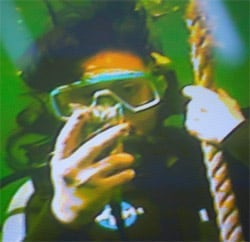 First underwater tweet sent.

Gay conservative blog Gay Patriot attacks Constance McMillen, gay youth: "So have you heard of this story where the high school girl who wanted to attend the prom with her "lesbian girlfriend" (I use the quotes because, really. Call me an old stick-in-the-mud*, but are high-schoolers self-aware enough to realize they're lesbians already? And even if so, are we encouraging kids that young to identify themselves sexually? What ever happened to the innocence and beauty of youth?"

Westboro Baptist Church takes its hate to Denver.

Progressive Party in Serbia (SNS) meets with country's Gay-Straight Alliance: "The circumstances of gay, lesbian, bisexual and transgender (GLBT) individuals in Serbia were discussed at the meeting, as well as the steps that the state and society must take to stop the violence and discrimination.
It was added that SNS officials said that the state institutions must respect the constitution and laws, and stop all kinds of violence and discrimination based on sexual orientation and an other type of prejudice."