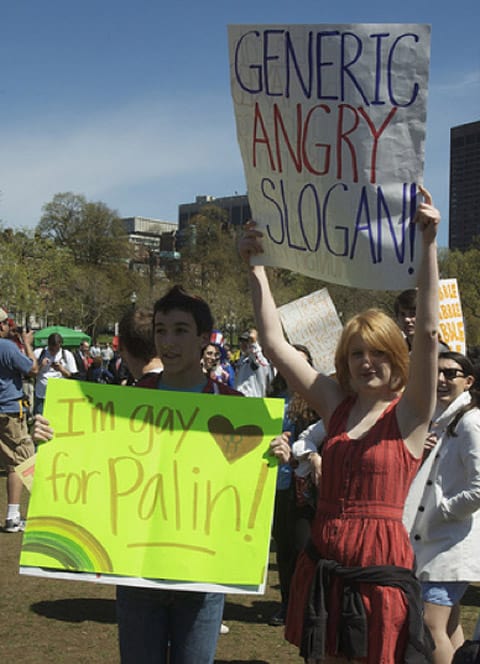 Buzzfeed has a gallery of some of the signs carried by fake teabaggers who infiltrated a Tea Party rally in Boston yesterday.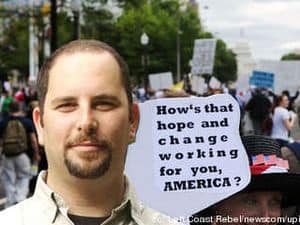 Activist Jason Levin hopes to destroy the Tea Party from the inside out: "The scheme reads like a sequel to 'Being John Malkovich': Levin's group of protesters plan to get in the heads of tea partiers at the Tax Day Tea Parties nationwide Thursday and manipulate them right out of relevance. They'll dress like tea partiers, talk like tea partiers and carry signs like tea partiers. In fact, according to Levin they'll be completely indistinguishable from tea partiers, except for one thing — they won't be out-crazied by anyone.
'Our goal is that whenever a tea partier says 'Barack Obama was not born in America,' we're going be right right there next to them saying, 'yeah, in fact he wasn't born on Earth! He's an alien!' Levin explained. He said that by making the tea parties sound like a gathering of crazy people — his group's goal — the movement will lose its power."