Is Uganda's "kill the gays" bill fizzling out?

Newt Gingrich calls Obama "most radical President ever".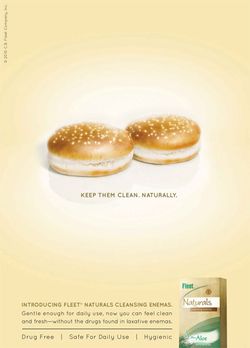 Fleet takes aim at gay market with new product devised for "elective rectal cleansing."

Jersey Shore guidos flaunt their pecs in Miami.

Michelangelo Signorile holding LGBT Leadership Town Hall in Washington D.C. on April 22 with Rea Carey, Mara Keisling, Joe Solmonese, Pam Spaulding, Richard Socarides, and Aubrey Sarvis. Also holding drawing for listeners who want to attend.

Kevin Sessums talks to Nathan Lane about his role as Gomez Addams in the new Broadway musical production of The Addams Family.

St. Louis man says he can't find job there because he's gay.

'Band Fags' Facebook page is reinstated.

The Rapid City, SD police department "tightening the flow of information" between it and the military after lesbian Air Force sergeant was outed: "A new department policy states that only the records custodian, Capt. Ed Hofkamp, can turn over official documents to the military, according to police chief Steve Allender.
'I don't want to scare employees off, but when it comes to releasing records, they have to go through procedures,' Allender said."

Even with a doofy pornstache and a bruised face Channing Tatum is still hot.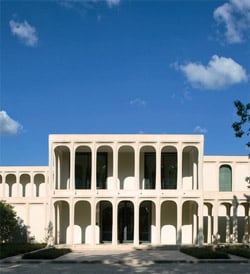 Major Philip Johnson residence restored in Dallas.

Soup Cans interview with Thomas Roberts.

Constance McMillen to attend NCLR's "lesbian prom" in San Francisco.

The French love Taylor Lautner.

Fort Worth theater withdraws offer to show cancelled Tarleton State University production of Corpus Christi, one day after offering to show it: "Adam Adolfo, executive director of Artes de la Rosa, said one 'violent' threat had been posted on the Rose Marine Facebook page on Thursday.
'Fiscal repercussions and patronage were anticipated, but in terms of violence, we only received one' threat, he said.
'The combination of producing or hosting a production of this caliber and commentary is always difficult. The board of directors felt at this time that this was not the appropriate venue or appropriate organization to be hosting this particular play.'"

Glee cast getting overworked?

Would you sit through a movie based on Hasbro's 'Battleship' game? What if Taylor Kitsch was in it?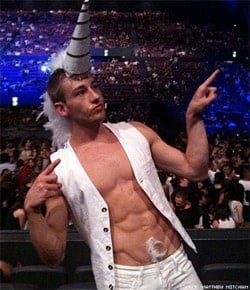 Gay unicorn Matthew Mitcham wanted to meet Lady Gaga, but was too shy.

Gay Bourbon drinker tells all.

Chris Meloni wears a shirt that suits his big guns.

Plea deal possible in hate crime BB gun shootings of gay man in SF: "Shafiq Hashemi, 21, Mohammad Habibzada, 24, and Sayed Bassam, 21, are accused of shooting a 27-year-old man from their car at 16th and Guerrero streets in the Mission District on Feb. 26, then driving off. The man was hit in the cheek but not seriously injured.
Police arrested the three nearby and they allegedly confessed that they had come to San Francisco to shoot gay people, according to police."

Police seize four-foot penis in raid.

Confessions of a gay Mormon living in NYC (site nsfw): "I remember when I was a kid, I made a pact with God. I said, 'Okay, I will go on my mission and I will turn twenty-one, but as soon as I do that, as soon as I take care of everything, you have to make a deal that you will go ahead and kill me. And that way I will have fulfilled everything and we will just have this whole thing done with.'"