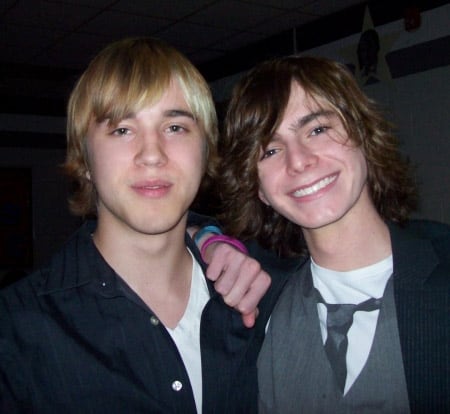 Two gay teens, Jordan Nixon and his boyfriend Chase have been allowed to attend prom at Starmount High School in Booneville, NC after Jordan's mom Leesa heard how Chase had been told by the principal that he couldn't bring a "friend" to the prom. After explaining that Jordan was not a friend but a "boyfriend" the school still wouldn't relent.
Jordan's mom Leesa Nixon went to the principal, threatened to take action and go to the media, and quickly the issue was resolved.
This is the story of a great parent standing up for her gay kid and a school faced with the threat of exposing its discriminatory behavior.
"The discrimination that Chase was confronted with has been resolved. I called and spoke with his principal and informed her that not allowing Chase to bring his boyfriend to the prom was discrimination and a violation of his constitutionally protected rights. I threatened to call the ACLU, (which I did) and go to the media.

After our first conversation, I was contacted by Mrs. Parker, who informed me that she was waiting on the school attorney to call.

April 7th, Mrs. Parker left a message on my phone stating that she had spoken with the school attorney and that the school was going to allow Chase to bring my son Jordan to his Senior Prom "as his outside date" and that what they were going to have to do, was change the rule to allow students to bring a guest and not necessarily a "date".

To be fair to Mrs. Parker, I got the distinct impression that she did not agree with this policy and was only trying to follow the rules that were in effect in her school district before she got there. She immediately went to work and corrected the issue at hand.

I applaud Starmount High School for their quick actions, I brought this issue to their attention and in one day they not only changed their initial decision, they changed their policy to ensure that this would never happen again. Although they change their policy to state "guest" instead of "date", it is still a step in the right direction and they should be admired for their willingness to change. It is my hope that all schools would respond to these issues in such a fair and timely manner.
Head on over to Jack Mackenroth's blog to read the entire tale, as well as Chase's account of his meeting with the principal.
Enjoy your prom, guys!