A coalition of clergy in Houston are pressuring Annise Parker to rescind the recent sweeping anti-discrimination order she issued which offered protections based on sexual orientation and gender identity.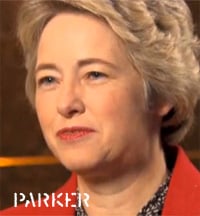 What are the clergy so worried about? The bathrooms.
"The latter order (gender identity), as it specifically states, covers hiring, contracting and/or access to City facilities and programs/activities.
And this, Houston clergymen say, will open women's restrooms to men, among other results.
'Forcing women in particular using city facilities to be subjected to cross-dressing men invading their privacy is beyond the pale and offensive to every standard of decency,' said Pastor Steve Riggle, senior pastor of Grace Community Church and an Executive Committee member of the Houston Area Pastor Council (HAPC).
'This is not only morally wrong it exposes the city and therefore the taxpayers to endless litigation and expenses,' added Pastor Hernan Castano, senior pastor of Iglesia Rios de Aceite and a member of the HAPC Executive Committee. 'It is irresponsible and indefensible.'
Notably, however, supporters of the executive order are insisting that it remains unlawful for men to go into the women's restroom."