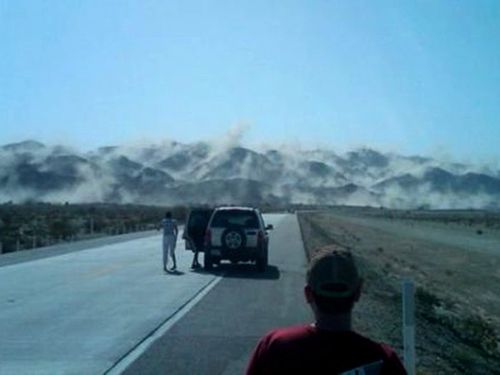 Via NBC San Diego: "Brothers traveling in Mexico during Sunday's deadly earthquake photographed a surreal sight: The power of the quake lifting a layer of dust off a mountain range.
The dramatic photographs were shot by Roberto and Adrian Marquez Marquez just after the 3:40 p.m magnitude 7.2 quake. The pictures show the area around La Rumorosa, the highest point in Tecate."
There's a little more than a touch of apocalypse to this.