AL gubernatorial candidate Tim James: "We speak English. If you want to live here, learn it."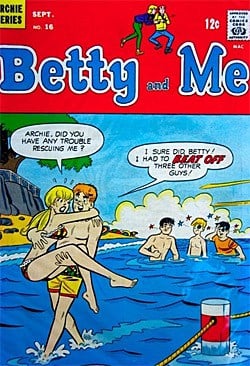 Archie comics have been gay for a while now.

World's smallest horse.

Jesse Tyler Ferguson and Eric Stonestreet's Knicks game Tweets trouble Outsports.

Department of Justice pressed on hateful DOMA brief in Milwaukee: "When top Justice Department official Tom Perez sat down with gay leaders in Milwaukee last week, a member of the audience challenged him about a legal brief the department filed last year which many in the gay community took offense at.
'Someone brought up the DOMA [Defense of Marriage Act] brief and how hateful it was to LGBT people. He said look at least in the more recent briefs the language had been changed,' said Brion Collins, a spokesman for the LGBT Center, which hosted the discussion."

True Blood Season 3 cast photo.

Nathaniel Rogers at Film Experience goes to the Nashville Film Festival. Part two.

Popjustice takes a look at the forthcoming Kylie Minogue album.

L.A. Face: an epidemic.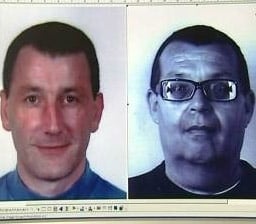 Gay couple buried alive in France, motive unknown.

Do chimps understand death? Yes: "That afternoon, Rosie, 20, and her mother's long-time companion, Blossom, 50, had tended to her mother as she lay dying, frequently stroking her hands and arms. Blossom's son had arrived just around the time of death and checked the body, shaking a lifeless arm. For days after the death, the three of them were relatively quiet, had little appetite and avoided the place where Rosie's mom had died."

20 years on: Elton John's letter to Ryan White.

NY Senate to take action on Tom Duane's HIV/AIDS housing bill.

Whitney cracks.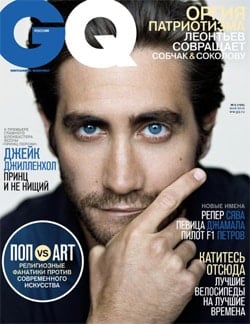 Jake Gyllenhaal gives his baby blues to Russian GQ.

Kevin Sessums talks to playwright Lucy Prebble about her new Broadway play Enron, and asks whether she thinks Ken Lay is really alive and well and living in South America.

Judge Vaughn Walker threatens to fine "No on Prop 8" groups over document handovers: "U.S. district judge Vaughn Walker said in a Sunday afternoon order that the court would levy a $2,000 daily fine against the American Civil Liberties Union and Equality California until the documents are turned over."

Hate element debated in Vancouver assault by Michael Kandola: "Michael Kandola, 22, pleaded guilty to assault causing bodily harm arising from the September 2008 attack on Jordan Smith.
The victim was walking along Davie Street holding hands with his partner when Kandola and a group of young men shouted homophobic taunts at them.
Smith was sucker-punched by Kandola and fell unconscious to the ground. He suffered a broken jaw that had to be wired shut, as well as a concussion and lacerations."