Michelangelo Signorile is moderating an LGBT leadership town hall today in D.C. from 2 – 4 pm. Listen on Sirius 109, XM 98.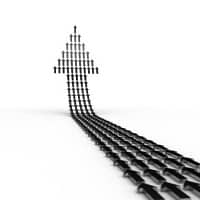 Joining him will be: "National Gay & Lesbian Task Force executive director Rea Carey; Human Rights Campaign president Joe Solmonese;National Center for Transgender Equality executive director Mara Keisling; Servicemembers Legal Defense Network executive director Aubrey Sarvis; former Clinton White House advisor on gay rights Richard Socarides and blogger and activist Pam Spaulding of Pam's House Blend."
Signorile writes: "In the room will be activists, including Robin McGehee of GetEQUAL, who will be posing a question as well; supporters/members of the groups represented on the panel; and listeners to the show who were chosen at random in a drawing. Like millions around the world, we couldn't escape being affected by the Iceland volcano: panelist Joe Solmonese of the Human Rights Campaign has been stuck in London because of the volcanic ash which has flights out of London backed up for a week. But he will join us through a live feed from a BBC studio and will be very much a part of our event."
You can get a free 7-day pass here and listen online at Sirius 109.