Kylie Minogue offered fans a preview of her eleventh studio album last night, called Aphrodite and scheduled for release on July 5.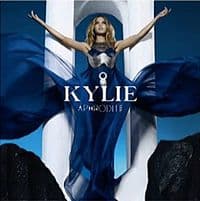 Said Minogue of the preview: "The single was one of the last tracks to be written for the album. As I was recording it I knew that 'All The Lovers' had to be the first single; it sums up the euphoria of the album perfectly. It gives me goose-bumps, so I'm really excited to hear what everyone thinks of it."
Stuart Price produced the album, which features songs written by Kylie, Price, Calvin Harris, Jake Shears, Nerina Pallot and Keanes Tim Rice-Oxley.
Listen to a 30-second instrumental clip of "All the Lovers", AFTER THE JUMP…