Should Ugandan MP David Bahati's anti-homosexuality bill pass parliament there, Bahati will be banned from entering the UK: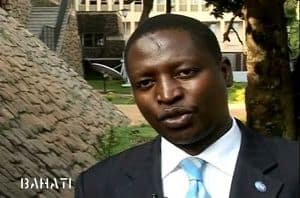 "Civil servants in the Foreign Office, the Department for International Development and the Borders Agency are drawing up plans to block the visa of born-again Christian MP David Bahati if he does not drop legislation that would see consenting adults who have gay sex imprisoned for life and impose the death penalty on those with HIV – which will be called 'aggravated homosexuality'…One senior British government source said the issue could turn into a 'major diplomatic incident if the Ugandans do not back down'. President Barack Obama has already described the legislation as odious.
The British government's views have been conveyed to Uganda but officials have not received a clear sense of whether the legislature will pass the bill into law.
Ugandan government officials appear to be using stalling tactics, suggesting it will not come to a vote until 2011, deflecting pressure from a government that could change in the forthcoming general election."