Massachusetts:
Connecticut:
Massachusetts state legislature this week unanimously approved an anti-bullying bill: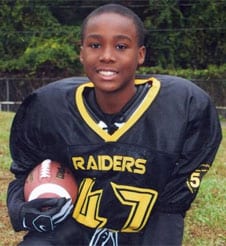 "The legislation would require school employees to report all instances of bullying and require principals to investigate them….Representative Martha Walz, House chairwoman of the Education Committee, said the bill was 'very strong legislation that will make a meaningful difference in the lives of children in our state.'  … 'This is a day that we can be proud we have done something positive – to eradicate bullying and to demonstrate to this commonwealth and to the nation that bullying will no longer be tolerated,' said Representative John Scibak, whose district includes South Hadley, where the case of Phoebe Prince drew international attention to the issue of bullying.The bill gained momentum after the deaths of the 15-year-old Prince and 11-year-old Carl Joseph Walker-Hoover of Springfield, who allegedly committed suicide after being bullied. The proposal also passed unanimously in the House."
Meanwhile, in Connecticut, a coalition has been formed to deal with bullying in the Hartford school system. An 11-year-old girl who is bullied spoke out in a new video from Fox61.
Watch two reports, AFTER THE JUMP…