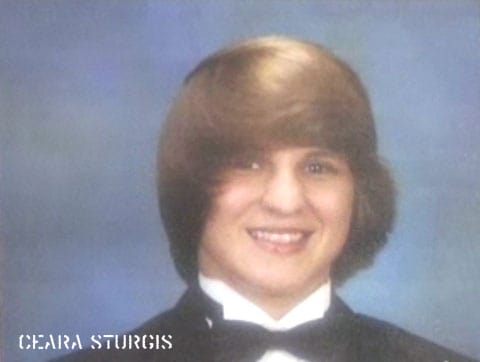 You may recall a story I covered last October in which Ceara Sturgis, a lesbian senior at Wesson Attendance Center in Jackson, Mississippi, had her yearbook photo rejected by the school because she was wearing a tuxedo.
Sound familiar?
Anyway, the ACLU got involved, demanding that the school include Sturgis' photo. The superintendent said he planned to uphold the ban, citing a 2004 case involving dress codes and senior photos.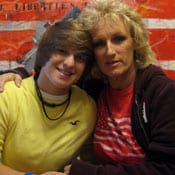 So, the yearbooks came out this week. Not only did the school not include Sturgis' photo, they refused to mention her name at all, despite the fact that she had attended there for 12 years.
Said Sturgi's mom Veronica Rodriguez:  "They didn't even put her name in it. I was so furious when she told me about it. Ceara started crying and I told her to suck it up. Is that not pathetic for them to do that? Yet again, they have crapped on her and made her feel alienated. It's like she's nobody there, even though she's gone to school there for 12 years. They mentioned none of her accolades, even though she's one of the smartest students there with wonderful grades. They've got kids in the book that have been busted for drugs. There's even a picture of one of the seniors who dropped out of school.  I don't get it. Ceara is a top student. Why would they do this to her?"
Seems obvious. Because she's a lesbian.
And we're now well-versed in how some Mississippi schools treat lesbians.
Here's some info, via slog: "Time for an accountability moment: the website for the Wesson Attendance Center is here. Ronald Greer is WAC's principal and you can email him at rdgreer@copiah.k12.ms.us. Oscar Hawkins is WAC's high school principal and you can email him at ohawkins@copiah.k12.ms.us. The school's phone number is (601) 643-2221. The school's fax number is (601) 643-2458."