The editors of Modern Tonic — a free daily email that serves up eclectic pop-culture picks with a homo slant — present a weekly music update here on Towleroad.

FEATURED NEW RELEASES: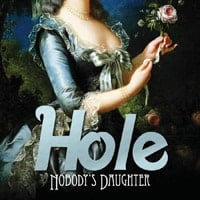 As TMZ has told us time and again, Courtney Love's a mess. But she's put aside the scandals and she's coming back strong with Hole. Nobody's Daughter is Love as we like her: 11 caustic tracks of warts-and-all songwriting. When she lets loose with her primal yowl, Nobody's Daughter is unstoppable. On the scathing single "Skinny Little Bitch" Micko Larkin (from the U.K.'s Larrikin Love) riffs with punk-rock efficiency while Love cuts down a "nasty piece of work." And "Samantha," about a whore who can't remove "the gutter from the girl," is up there with anything on Live Through This. It's rock-and-roll unhinged, with a chorus revolving around Love screaming "f**k" like a football chant. The only time Nobody's Daughter stumbles is when she indulges her mellow side. The album closing "Never Go Hungry" is a whiney downer. But what a relief to see Love make news again for her music.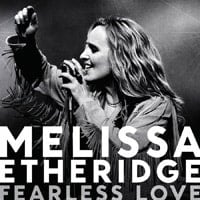 It must be tough chick week because right behind the new Hole is Melissa Etheridge. (Um, don't think too hard on that please.) Fearless Love is her 10th release since her self-titled debut in 1988. That's 22 years of rock anthems, straight to the soaring title track of her latest. Has Etheridge been listening to Coldplay? Seems so. Those opening piano notes are very "Clocks," while elsewhere there's some Edge-y U2 guitar work ("The Wanting of You"), some heartland rock ("Miss California") and some ZZ Top Texas swing ("Nervous"). Sure, there's also some folkiness ("Heaven on Earth") and a few rough-and-tender ballads ("To Be Loved," "Gently We Row"). But after the recent announcement of her separation from her wife Tammy Lynn Michaels, it's good to hear Etheridge getting fearless again.
The Irish trio Two Door Cinema Club sounds like Vampire Weekend weaned on world music. That is, on their debut Tourist History, they're punky and maniacally fast but also playful and experimental. Hotly-tipped as a band to watch in 2010 in numerous U.K. year end polls, their debut arrives on our shores lean, mean and ready to make a scene. They rev up jangle pop to a head-spinning speed on "Do You Want It All?" On the U.K. single "I Can Talk" they ape the sinuous angularity of Editors with none of the Gothic overtones. And they out-stomp Franz Ferdinand on the foot-slamming "Come Back Home." The entire album's a brief, dazzling tour of tasty alt-pop; if it were an actual movie you'd want to see it over and over.

MUSIC NEWS: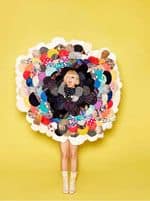 We have four pairs of tickets for Sia's current "The We Meaning You" tour; one pair each in Boston (May 1), Philadelphia (May 2), Washington, D.C. (May 4) and New York City (May 8). Click here to enter; contest ends at noon EST tomorrow (Wednesday April 28) and we will notify winners soon after then. The tour supports Sia's forthcoming album We Are Born, out June 22. See player above for a free download of the Diplo remix of single "Clap Your Hands" and click here for song's video. 



M.I.A.'s new video was yanked from YouTube for excessive and graphic violence. If you really want to see it, go here.



Rapper Eve, dropped from Interscope a few months ago, talks for the first time about the rift with her former label.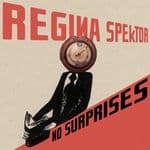 Regina Spektor released a  cover of Radiohead's "No Surprises" today to benefit Doctors Without Borders Emergency Relief Fund.

Ryan Murphy on the Glee concert tour : New Directions vs. Vocal Adrenaline.

Whitney Houston's tour drama continues apace.

Body Talk, Pt. 1, the first of Robyn's three new albums has leaked in its entirety online seven weeks before the June 15 (U.S.) release date. Here she talks about what's coming in this trilogy.



MORE NEW RELEASES:
The Essential Carole King showcases the Brill Building songwriter in a novel way. Disc one features her 70's smashes (like "It's Too Late"); disc two features hits she wrote for others (like "The Loco-Motion"). Either way, you can't go wrong.
Brazilian rhythms — courtesy of composer Berna Ceppas — highlight the latest Cirque du Soleil extravaganza touring the U.S., Ovo.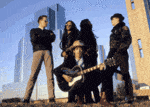 Mick Jones' post-Clash gig, Big Audio Dynamite's debut gets the double-disc Legacy Edition treatment. This Is Big Audio Dynamite features the hits "E=MC2," "Medicine Show," and some elastic 12" remixes.
Avi Buffalo, four alt-happy young 'uns from Long Beach, Cali, come on all Shins-y and folksy on their self-titled debut.
Also released:  Crystal Castles — Crystal Castles (digital now, CD May 25); Mary Chapin Carpenter — The Age of Miracles; Bullet for My Valentine — Fever; Balkan Beat Box — Blue Eyed Black Boy; Trashcan Sinatras — In the Music; James — The Night Before (import EP)

MUSIC VIDEOS:
Wideband Network — "Attention"
This futuristic clip adds just the right level of menace to this low-key mid-tempo tale of caution from the Seattle/Toledo electro duo's third album, Oxygen and Atmosphere.
Devendra Banhart — "Foolin'"
Banhart adds extra freak to his freak folk on his ska-inflected song from last year's What Will We Be with this clip of a bi-racial same-sex S&M love affair.
The xx — "Islands"
The intimate Londoners translate their minimal electro with modern dancers reenacting each musical motif and variations with elegant precision.
The Bang Bang Club — "Chemistry"
This photogenic UK dance duo strikes evocative black-and-white poses until colorful paint drops stain their suits and they take it full in the face. The tune — like Empire of the Sun with added bass and beats — is from their forthcoming debut.