Have you seen the trailer to IN MY SLEEP starring Philip Winchester (pictured above)? That trailer has to be setting some kind of most-often-shirtless record for selling a non-gay movie.
Other films that just opened include THE LOSERS with Avatar's Zoe Saldana still in action heroine mode alongside Jeffrey Dean Morgan and future Captain America Chris Evans, OCEANS a self-explanatory Disney documentary and indie comedy HEY HEY IT'S ESTHER BLUEBURGER starring Oscar nominees Toni Collette and Keisha Castle-Hughes
But given that its a fairly tepid weekend for new releases, it seems like an ideal one for back-up entertainment. Why not catch up with films you missed? Avatar, The Young Victoria and Crazy Heart are the latest Oscar winners to come out on DVD and BluRay.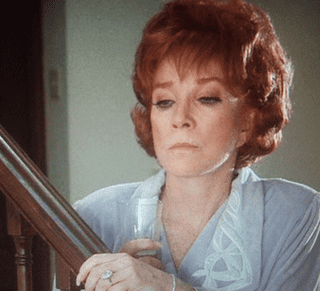 BONUS SCENES

Shouldn't April 24th be some sort of official International Gay Holiday? It's the birthday of both Shirley Maclaine and Barbra Streisand. Celebrate with a classic movie like Funny Girl or The Apartment or guiltier pleasures like Yentl  or Irma La Douce. People often forget that Babs was once a brilliant comic actress but Shirley is still working regularly (bless). Here's hoping she's got one more role as great as Doris Mann (Postcards From the Edge) left in her. "It twirled up!" 

The 9th Annual Tribeca Film Festival is in full swing. The best thing I've personally seen thus far is Fatih Akin's German comedy Soul Kitchen but the movies are plentiful and you can't see them all. Given the recent GLAAD/Tribeca controversy documented here on Towleroad, what will people make of the fest's transgendered romantic comedy Elvis & Madona?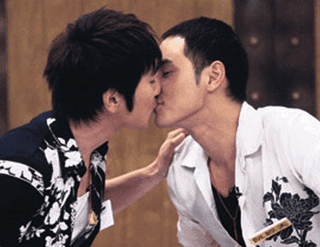 Though international film awards aren't much covered by American media, it's worth knowing what other countries name as the "Best" of their output. At the very least it'll give you rental ideas should the films ever pop up on Netflix. In researching the recent Hong Kong Film Awards, which gave their top prize to the all star action flick Bodyguards and Assassins, I came across an unusual story: Two young Asian movie stars Mark Zhao and Ethan Ruan (from the gangster film Monga) being asked to kiss on a talk show. This never happens to American stars. Our loss.
Could you imagine?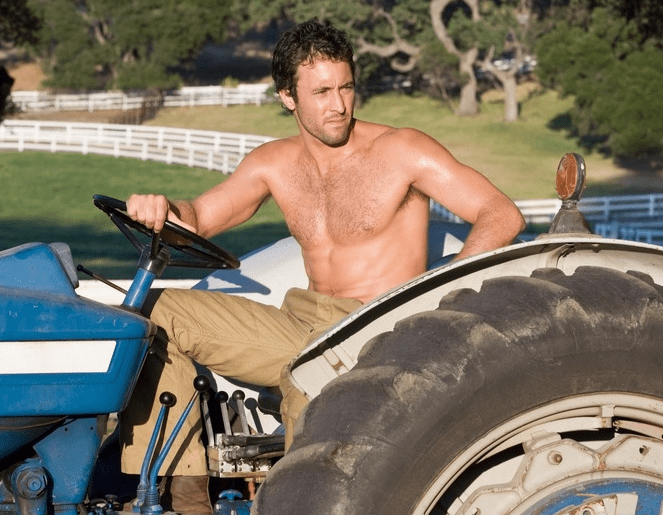 NATHANIEL ROGERS
…would live in the movie theater but for the poor internet reception. He blogs daily at the Film Experience.
NOW PLAYING
Despite the juxtaposition of shirtless beefcake and heavy machinery, the photo up top is not actually ripped from some Men of Hollywood 2010 calendar ("April's Hunk, Alex O'Loughlin!"). No, it's a still from this weekend's biggest new release. Hey, they have to sell THE BACK-UP PLAN somehow! Does JLo still have enough box office power to sell a poorly reviewed movie these days after so many years out of the movie star game? And what is it with this Hollywood rush towards sperm donor comedies? Three in one year, 2010? The Oscar hopeful The Kids Are All Right (reviewed here direct from Sundance) and Jennifer Aniston's The Switch are still forthcoming. What a strange trend.

After a few failed TV series, O'Loughlin has to be thanking his lucky stars (or star as the case may be) for a headlining gig opposite a much more famous player. But it does make you wonder if he was a back-up plan himself? Remember when Jennifer Lopez co-starred with George Clooney? Sigh. Out of Sight is so excellent.
But back to new releases. Speaking of beefcake…
MORE, AFTER THE JUMP…