The editors of Modern Tonic — a free daily email that serves up eclectic pop-culture picks with a homo slant — present a weekly music update here on Towleroad.

TODAY'S FEATURED RELEASES AND MUSIC STREAMS: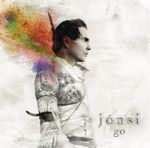 On Jónsi's solo debut Go, the out lead singer of Sigur Rós opens the first song and single "Go Do" with a series of electronically enhanced bleats and birdcalls before a hammering drumbeat lifts the song skyward. Throughout, he offers a handful of manically orchestrated songs, each beautifully arranged by composer du jour Nico Muhly (Björk, Grizzy Bear). "Animal Arithmetic" is a whirling dervish of scratching violins and harpsichord. "Boy Lilikoi" corrals marshal beats around a fluttering flute which races through the song like a hummingbird. Sweetest of all, Jónsi sings in English instead of his usual Icelandic or made-up language of 'Hopelandic,' lyrics written so his American boyfriend — the artist (and co-producer of Go) Alex Somers — could understand the songs. Awwwww.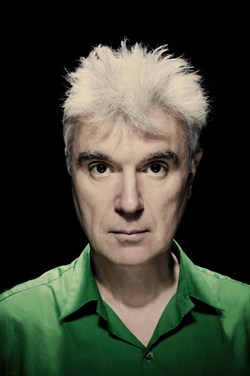 Long before Carrie Bradshaw coveted her first pair of Manolo Blahniks, then-First Lady of the Philippines Imelda Marcos hustled across the boards at Studio 54 in a shiny pair of Louis Vuittons. The woman who claimed to have 1060 pairs of shoes is the unlikely subject of Here Lies Love, a 22-track song cycle by the duo of David Byrne and Fatboy Slim (paired again after their BPA collaboration). To handle the epic scope of the tale — spanning from her political rise to her American exile with husband Ferdinand — Byrne and Fatboy enlist Tori Amos, Florence Welch (Florence + The Machine), Sharon Jones, Cyndi Lauper, Róisín Murphy, and more. A worldly configuration of salsa, disco, mbaqanga, R&B, you name it, pulses through each track. Standouts include Santigold's turn on the 80's synth-funk of "Please Don't" and — get this — country singer Allison Moorer dancing a samba through "When She Passed By." How factual it all is, we can't say, but we can tell you this: 80-year-old Marcos has one more reason to slip back into her dancing shoes.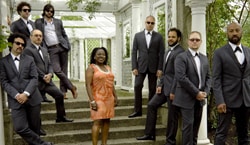 The Dap-Kings are much more than Amy Winehouse's backing band on Back to Black. They've supported one gritty, funky singer by the name of Ms. Sharon Jones since 2002. After the critical success of 2007's 100 Days, 100 Nights, Sharon Jones & The Dap-Kings are back with I Learned the Hard Way, a hard-charging slice of groovalicious old-school soul that re-sets the bar for pasty English Divas like Duffy and Adele. This is some serious funk here — from "Better Things" — which could be the theme song to a '70s urban sitcom — to the roiling blues of "Money" and a title track that'll get your hips swinging like you just stepped into the greasiest juke-joint in the world.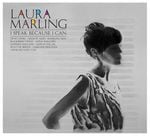 We'll admit it — we're easy criers. And nothing breaks us down like a strong femme armed with a guitar and the honest truth. Twenty-year-old English folksinger Laura Marling slays us. Her work with Noah and the Whale, and especially her solo debut Alas I Cannot Swim, were real eye-dampeners. But her sophomore release I Speak Because I Can is about to open the floodgates. From the Joni Mitchell-esque vulnerability of "Rambling Man" to the raging regret of the title track, we're seriously verklempt. Thankfully Marling can speak for us, because, well, listening to her makes us speechless.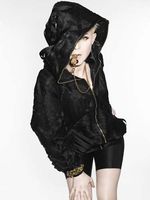 Swedish pop star Robyn, whose self-titled 2007 album remains one of the finest pop-dance albums of the past decade, has set a release date for the first of what she says will be three full albums in 2010. Body Talk, Part 1 is due out June 7 in the U.K. No official U.S. date announced yet, but we imagine (hope!) a day-and-date digital release is likely. "Dancing on My Own" will be the first single, and you can stream kick-ass album track "Fembot" here. Album producers include Diplo, Röyksopp, Kleerup and Klas Ahlund.

Rihanna has announced dates for her "Last Girl on Earth" tour, which she says will be "a massive production," with support from Ke$ha (are her 15 minutes up yet?) and rapper Nicki Minaj. Tickets go on sale Friday.

Courtney Love: still hauling around a big bag o' crazy.

Must-see electro-pop/chillwave/'80s-referencing/SXSW-buzz band Neon Indian will be touring the U.S. this summer.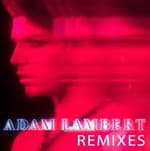 Adam Lambert releases Remixes, a 6-track EP of mixes of "Whataya Want From Me" (by Fonzerelli, Brad Walsh and Jason Nevins) and "For Your Entertainment" (Bimbo Jones and Brad Walsh), plus bonus track "Voodoo," tomorrow on his website. It will be available at digital retailers next Tuesday.


There may be hope yet for ABBA to re-form.

MGMT on their new, not-very-commercial "psychedelic rock" direction, what's wrong with music fans today, and what happens when they don't play "Kids" for a venue full of clamoring fans.

MORE NEW RELEASES: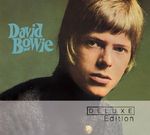 It wasn't always hunky dory for David Bowie, the man known as La Dame by the English press. He was a mere mortal when his self-titled debut came out in 1967, now available in a two-CD expanded edition.
Madonna's Hard Candy was neither sticky nor sweet enough for us, but her "Sticky and Sweet Tour" was a spectacle of perfection, available now on CD/DVD or Blu-ray.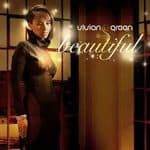 Philadelphia-born soul singer Vivian Green offers a Beautiful collection of sexy ballads and mid-tempo dance tracks on her third album, produced by Grammy-nominated producer Anthony Bell (Jewel, Jill Scott). 
The Broadway cast recording of 2009's A Little Night Music revival features performances by Angela Lansbury and Catherine Zeta-Jones, who tackles the seminal "Send in the Clowns."
Also released:  Angélique Kidjo — Õÿö; Slash — Slash; Peter Wolf — Midnight Souvenirs; BoDeans — Mr. Sad Clown; Dr. Dog — Shame, Shame ; Robyn Hitchcock & the Venus 3 — Propellor Time; Codeine Velvet Club — Codeine Velvet Club.

MUSIC VIDEOS:
Janelle Monáe — "Tightrope"
She's a powerhouse of funk and soul and she kicks off her major label debut album with the scorching "Tightrope." Her current tour is completely sold out as word is out that her live shows are not to be missed. From The ArchAndroid, out May 18.
These New Puritans — "Attack Music"
This Southend-on-Sea quartet are riding high on a U.K. Top 10, Hidden, and you'll know why with this muscular second single, featuring singer Jack Barnett and some shirtless models flexing plenty of muscle of their own.
Yoav — "Yellowbrite Smile"
A digitally-altered cityscape morphs in waves while the rhythmic Israeli singer-songwriter moves backwards through it. From his forthcoming sophomore album, A Foolproof Escape Plan.
Monarchy — "The Phoenix Alive"
A seriously secretive act, Monarchy may (or may not) be a duo from South London, but this we know: their super catchy synth-pop gets a clip drenched in the psychedelics of 2001: A Space Odyssey. We can't wait for their debut.