Kylie Minogue's boyfriend's Andrés Velencoso is stripped bare for the cover of Vanity Fair Espana.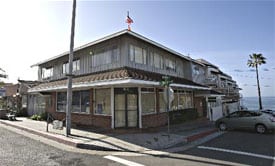 Boom Boom Room Update: "Some residents in Laguna Beach are pushing for historic status for a building that for decades housed an iconic gay bar that they consider central to the city's history. The Boom Boom Room, they argue, is an important element of gay life that requires memorializing, a place where Rock Hudson for decades held court.

Study by the New York City Department of Health: "Only 23 per cent of women required their male partners to use condoms
during anal sex, compared with 61 per cent of gay or bisexual men."

Not "gay enough" to work in an adult sex shop? 

Gay dog, guide dog: What's the difference?

Jake Gyllenhaal is looking a little pasty these days.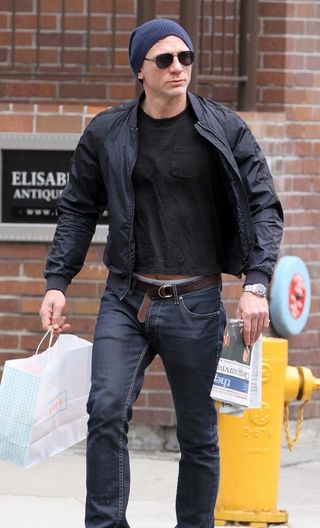 Sarah Palin makes an unsuccessful attempt at humor during a speech in liberal Eugene, Oregon: "I eat granola. I eat a lot of organic food. I have to shoot and catch a lot of my organic food before I eat it."

Gawker might be in trouble with the law for possession of a prototype of the new iPhone.

Daniel Craig's underwear plays a game of peak-a-boo.

Stephen Hawking thinks that aliens might be smarter than us: "I suspect there could be life and intelligence out there in forms we
can't conceive. Just as a chimpanzee can't understand
quantum theory, it could be there are aspects of reality that are
beyond the capacity of our brains."

Gay surfers can stop surfing the net for a place "to meet and socialise online:" That place now exists.

Tragic: Tornado rips through Mississippi killing 10.

This is how Bobby Trendy dresses for an afternoon stroll in Beverly Hills.