The signature of Portuguese President Anibal Cavaco Silva is all that stands in the way of Portugal becoming the sixth European country to legalize same-sex marriage after the Constitutional Court approved the measure on Thursday.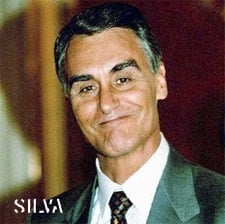 Euro News reports: "[Silva] sent it to the country's top court last month, after expressing doubts over whether it was constitutional.
But the tribunal's president Rui Moura Ramos explained why no problems were found with the proposal. While it does not fit the traditional concept of marriage, as outlined in the constitution, he said this concept is open and can evolve.
Portuguese President Anibal Cavaco Silva has 20 days to either veto the legislation or sign it into law. If it is ratified, it would come into effect just ahead of a visit to the staunchly Roman Catholic country by Pope Benedict XVI."
The legislature is thought to have enough votes to override a veto from Silva.