Sex Pistols manager Malcolm McLaren dies at 64.

Utah GOP lawmakers delay action on Ryan White Act because their panties are still in a bunch over health care reform: "Doesn't Obamacare pay for this?"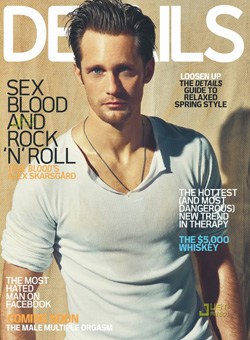 Alexander Skarsgard one of three 'True Blood' covers for 'Details'.

Does Whitney Houston have crackingitis?

First gay-marketed apartment building in NYC?

Mystery surrounds death of gay professor at University in India. Background: "Siras, 64, was suspended by the conservative institution after secretly shot videotape surfaced, showing him having sex with a rickshaw puller. Last week, the Allahabad High Court had stayed the suspension ordered his reinstatement. VIDEO.

Justin comes out on Ugly Betty.

Puerto Rican activist, GLAAD take on Super Exclusivo over Ricky Martin comments: "On the Puerto Rican gossip show Super Xclusivo on Wapa America the pejorative term "pato," was used several times on segments telecast April 5 and April 6."

Madonna lays first brick at Malawi school.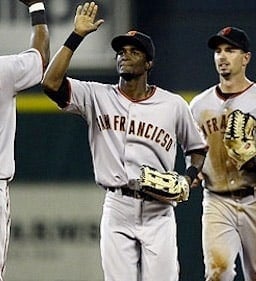 Typo spotted in seventh inning of Astros – Giants game.

USA Hockey creates internship in honor of Brendan Burke: "The organization announced Wednesday it has established the Brendan Burke internship, which will be given each year to a recent college graduate who is interested in pursuing a job in hockey operations.
Brendan Burke worked with the Miami University men's hockey team and was killed in a car crash on Feb. 5. He is the son of Brian Burke, the Toronto Maple Leafs GM and the boss of the U.S. Olympic team."

Can a militia be supportive of gay rights?

Iranian Railroad for Queer Refugees puts out call to action for Iranian transsexual.

Gay soccer player blogs from the closet.

Philippine Supreme Court says gay party Ang Ladlad is legitimate: "The Philippine Supreme Court on Thursday overturned a decision barring a gay rights group from contesting national elections in May and recognized it as a legitimate political party for the first time.
Voting 13-2, the court threw out decisions by the Elections Commission denying accreditation to Ang Ladlad (Out of the Closet) on grounds that it tolerates immorality and offends Christians and Muslims.
The justices said the party had complied with all legal requirements, and that there is no law against homosexuality."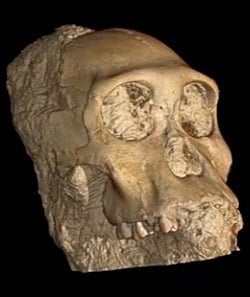 Our new human ancestor?

Club Evolution: Police want gay bar's license revoked in Foley, Alabama.

Carbon Dioxide the source of "near death" experiences?

Nice piece on the shelter for LGBT homeless youth that Cyndi Lauper's foundation is building in Manhattan.

Confederate History Month: on collective and selective memory.

Manager at The Corcoran Group real estate firm in NYC sues company, saying he was discriminated against for being gay and overweight: "Jason Riggs alleges Corcoran President Pam Liebman was 'obsessed' with diets, people's weight and gyms and discriminated against him because he was hefty.
The suit in Manhattan Federal Court says Liebman gossiped about how Riggs had 'ballooned up' since starting with the company.
He contends Liebman didn't like gay men and shunted off Riggs and another gay man to the den during a Thanksgiving dinner at her home.
Riggs, an administrative manager, said he was fired in October 2008, less than a month after he complained about the discrimination."