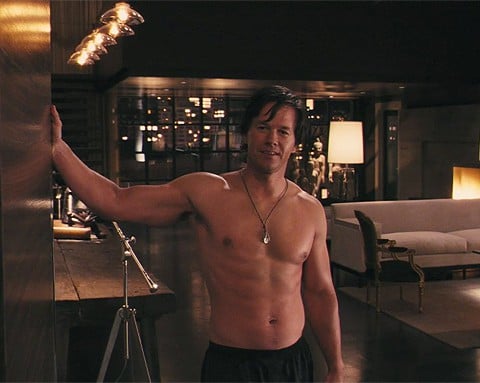 Steve Carell is a bit obsessed with Mark Wahlberg's heavage after filming Date Night.
"Asked at Tuesday's NYC premiere how he felt about Wahlberg being shirtless the entire movie, funny guy Carell laughed, 'Looking at Mark Wahlberg's chest is like looking at the sun. If you stare too long, you go blind.'"
He also talked about Wahlberg's shirtlessness stealing the show on The Late Show.
Watch, AFTER THE JUMP…