An Arkansas Circuit Court Judge this afternoon struck down the state law banning unmarried couples from adopting or fostering children, the AP reports: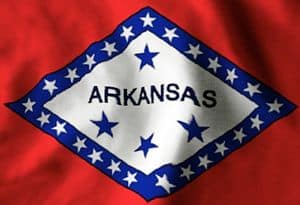 "Pulaski County Circuit Court Judge Chris Piazza said in a two-page ruling Friday that people in 'non-marital relationships' are forced to choose between becoming a parent and sustaining that relationship.
'Due process and equal protection are not hollow words without substance,' Piazza said. 'They are rights enumerated in our constitution that must not be construed in such a way as to deny or disparage other rights retained by the people.' 
…Piazza, a former prosecutor, agreed with claims by families who said the ban lessened the number of available adoptive and foster parents to the point where thousands of children could go without homes.
He said the ban cast 'an unreasonably broad net' and did not serve the state's interest. The American Civil Liberties Union sued the state in December 2008 on behalf of a group of families seeking to overturn the ban. Voters approved the measure in November 2008, two years after the Arkansas Supreme Court overturned a policy by state child welfare officials that blocked gays from being foster parents."