DC Agenda: HRC's Solmonese "takes it on the chin" at LGBT leadership town hall.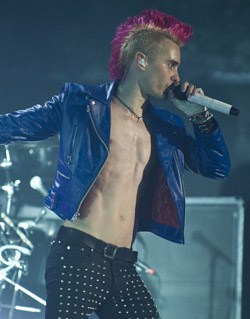 Jared Leto strips down for concert.

Restore Stephen Baldwin's bank account in the name of Jesus!

Frontline exposé: The Dancing Boys of Afghanistan. "It's an ancient practice, secretly revived–young boys sold by families to 'entertain' wealthy merchants and warlords. An undercover investigation into this illicit sex trade…"

Marriage tour: Gay couple to wed in every state they can.

Nick Herbert, the UK shadow environment secretary, to try to persuade the Polish government to change its anti-gay views.

Hate group MassResistance is freaking out over all the pro-gay politicians in the Massachusetts governor race: "Social conservatives, who typically identify more closely with Republican candidates in Massachusetts, are conflicted this year, with a gubernatorial race that features three major candidates – a Democrat, a Republican and an Independent – who agree on the validity of gay marriage and the right of pregnant women to choose whether to have an abortion."

Glee planning Britney Spears episode?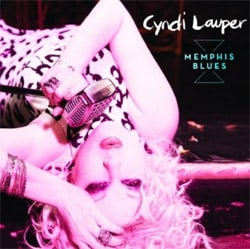 Cyndi Lauper's Memphis Blues. The art direction's a bit of a mess but I bet the music's good.

Ohio GOP thinks female congresswoman belongs back in the kitchen.

Gay Deputy Campaign Manager for Obama Steve Hildebrand joins Faith in America: "This work is what is going to have an impact. That is where I want to put significant energy to achieve equality. This organization is doing the best work with changing the hearts and minds of Americans."

U.S. military launches mysterious unmanned space shuttle.

Tim Tebow drafted by Denver Broncos. Now he can hang out with Brady Quinn and visit Focus on the Family (in Colorado Springs) any time he wants.

WATCH: New Twilight: Eclipse movie trailer.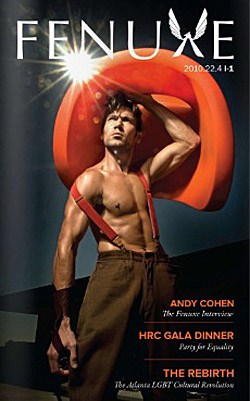 Atlanta gets new glossy gay mag, Fenuxe.

Separate New York Fashion Week for menswear considered: "Menswear is regularly shown in the Big Apple during the fashion weeks held in September and February, and mixed in with the numerous womenswear shows. But menswear designers say that debuting their collections in September–three months after Milan and Paris hold their Men's Fashion Weeks–is bad for business."

Lesbians make UK birth certificate history.

23-year-old man charged with murder of British diplomat John Terry in Jamaica: "Jamaican Assistant Police Commissioner Les Green identified the suspect as Richard Ewan, a security guard from Montego Bay.
Mr Green said Ewan knew Mr Terry but declined to state the nature of their relationship. Mr Terry was found beaten and strangled at his home in northwestern Jamaica in early September.
His body was discovered, wrapped in a sheet, by his gardener, with a handwritten note on his body describing him as a 'batty man', local slang for a homosexual."

The George, Dublin's best known gay bar, turns 25.

SF-area men get six months for anti-gay BB gun attack.