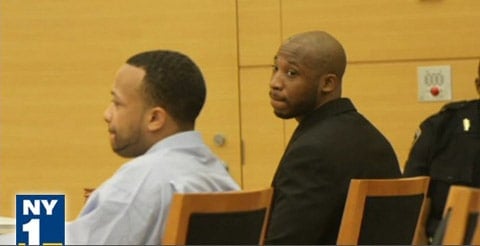 The trial has begun in the December 2008 killing of Jose Sucuzhañay in Brooklyn.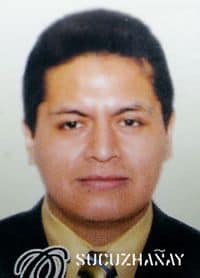 You may recall that Sucuzhañay and his brother Romel, two Ecuadoran immigrants, were walking home arm-in-arm after a night of drinking in the Bushwick neighborhood of Brooklyn and were attacked because they were perceived to be gay, although anti-Hispanic slurs were also used during the assault. Sucuzhañay was beaten with a bottle and an aluminum baseball bat. He died days later.
NY1 reports: "Keith Phoenix, 30 (above left), and Hakim Scott, 26 (above right), face possible life sentences in connection with the death of Sucuzhañay, 31, who was killed in Bushwick in December of 2008.
The trial is featuring two juries, one for each defendant.
Both men are charged with second-degree murder and second-degree manslaughter as hate crimes. They are also charged with assault as a hate crime, attempted assault as a hate crime and criminal possession of a weapon."
Testifying yesterday were the first officer to respond to the scene and a cab driver who witnessed the beating, Gay City News reports:
"'I didn't want to see the head explode when it was hit,' said Davi Almonte, who testified through an interpreter on April 20. 'I could hear the impact.' … Almonte testified that he saw the brothers pause near a red SUV. José lifted his leg and 'he tried to touch the SUV,' Almonte said. He then saw a man exit the SUV and strike José with a bottle. 'The one that came out hit him with a bottle on the head,' Almonte said, adding that the man who was hit 'went down to the floor.' He then saw another man strike José 'around seven, eight times' with a bat.
'Did you see either brother fighting back at that time?' asked Josh Hanshaft, an assistant district attorney who is prosecuting the case along with Patricia M. McNeill, also an assistant district attorney.
'No,' Almonte said."
The trial is ongoing…