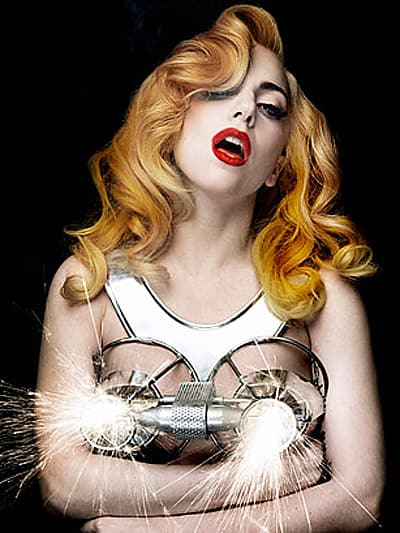 Cyndi Lauper writes about Lady Gaga for the TIME 100 issue of the most influential people.
Writes Lauper: "People forget how young she is. She is barely 24 — much younger than I was when I became famous. It's very tough being where she is right now. People are pulling her in all different directions. It's hard to navigate that. Try to imagine what you were like at her age, if you still can. I can't wait to see how she grows and what she decides her next act will be. She only has two albums out, but already she is inspiring other artists to go further in their own work.When I see somebody like Gaga, I sit back in admiration. I'm inspired to pick up the torch again myself. I did an interview with her once, and she showed up with a sculpture on her head. I thought, How awesome. Being around her, I felt like the dust was shaken off of me. I find it very comforting to sit next to somebody and not have to worry that I look like the freak. She isn't a pop act, she is a performance artist. She herself is the art. She is the sculpture."
Gaga also recorded a video, naming the person who influences her most.
Watch it, AFTER THE JUMP…