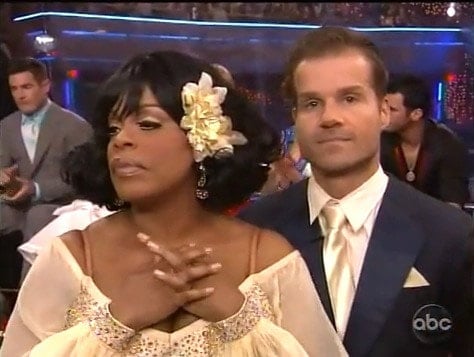 On last night's Dancing with the Stars, Niecy Nash and Louis van Amstel performed a waltz featuring a story about an interracial couple in the '60s who can't get married. Nash gets emotional thinking about imagining the discrimination and not being able to marry the person she loves. Van Amstel chimes in, "I hear you. I'm still in that boat. So, we've come a long way, but you've got to help me fight my battle too."
Following the dance, Van Amstel says: "Everybody should be able to get married."
In a post-show interview, when Nash talks about getting married, Van Amstel adds, "Well at least you can get married."
Watch both clips, AFTER THE JUMP…