Another controversy involving a high school prom and the LGBT community. Thankfully, this one was resolved quickly and has a happy ending.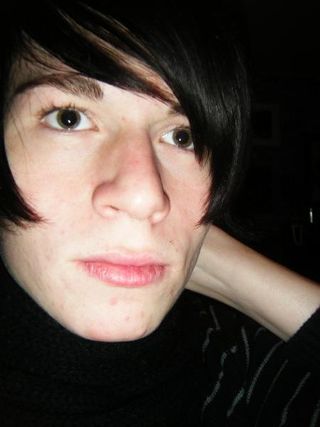 Cape May County, New Jersey 18-year old Derrek Lutz, who describes himself as a "cross dresser," wanted to wear a dress and high heels to his prom this weekend but was met resistance from his high school.
"So Lutz planned to show up with his female date, not to protest, but to participate in the festivities however he could.

In the meantime, his friends started a petition and collected more than 600 signatures. Hundreds more joined a Facebook page created and titled: "Let Derrek Lutz Wear A Dress To Prom."

In response, the school's principal told Eyewitness News: "There was a discussion between the principal and a student. That discussion was taken to other parties in the district and the issue was resolved."

Lutz says he heard the district's legal advisor got involved, and whatever the reason, the high school senior is relieved he prevailed.

"People shouldn't have to deal with this in the future and I'm really glad that Cape May County has moved on," Lutz said.
You can watch the full report from CBS 11 here.