Lost creators explain how they did it, what's going on.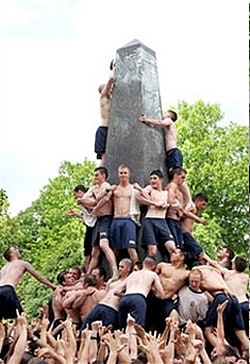 A sad day for lard.

What Evan Lysacek wants in a girlfriend.

Road to Nowhere: David Byrne sues Charlie Crist for $1 million for using song in campaign attack ad.

UK asylum system deeply flawed as seekers of safety are sent back to be tortured: "They acknowledge that they receive no guidance on interviewing gay applicants from countries such as Uganda, Jamaica and Malawi and that determinations are often made on the basis of out of date or inadequate information about an asylum seeker's country of origin."

Gay magazine Mithly goes live online in Morocco.

FOX News edits out applause in Obama West Point commencement speech.

Xtina cancels summer tour.

Blog written by closeted young gay hockey player revealed to be written by 40-year-old man: "Mikey, the teenage hockey blogger from Minnesota, seems beyond a reasonable doubt a late-fortysomething man from a Minneapolis suburb who likes travel, food, was married and has sex profiles on two gay hookup sites. His deceit was discovered when he fell in love with Jimmy, a contributor to his blog, and his story started to unravel."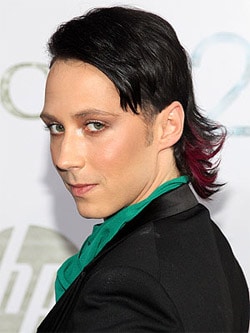 Johnny Weir discusses his glamorous pink mullet, which he says was inspired by Sex and the City 2: ""The book is pink, the game is pink, I've [even] got [pink] make-up on myself…It's just for [the premiere]. I'll change it next week. I'm going baby blue — you heard it here first! I think of myself as a Carrie but everyone thinks they're a Carrie. I have a lot of Charlotte in me, I'm very uptight in many ways, and I've got some Samantha in me too though."

Federal judge in Maine rules against National Organization for Marriage, says NOM should turn over donor information.

Lance Bass lunches with his boy posse.

Malta given poor ranking on gay rights.

David Blankenhorn of the Institute for American Values denies that any of his anti-gay testimony in support of Proposition 8 had anything to do with George Rekers: "I recently learned that a separate, lawyer-generated document submitted to the court apparently does list an article by Mr. Rekers in connection with my testimony, but that document, on this point, is in error.
This matter is particularly important to me, since in my report to the court, as well as in my testimony on the stand, I clearly and emphatically rejected the anti-gay views that Mr. Rekers has apparently expressed."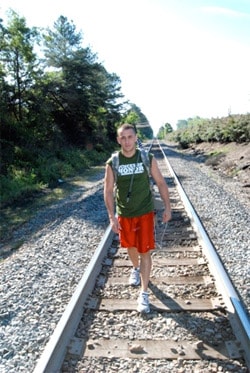 Marine Walker Burttschell makes 200 mile trek in personal quest against "Don't Ask, Don't Tell". "When I let them know that I was on my way to Washington, D.C. (by foot), their mouths would drop and the first thing they would ask is 'why the hell don't you drive?' I informed them I was doing this to bring attention to the current 'Don't Ask Don't Tell' policy and to ask Senator Webb, one Marine to another, to support repeal."

Paul Lynde does the weather.

Does sunscreen cause more cancer than it prevents?

David Cicilline called frontrunner in Rhode Island Congressional race.

Toronto queer icon Will Munro dies of brain cancer: "He was an artist, a DJ, a promoter, a bar owner, an activist and youth worker, but his impact on the city is much bigger than the sum of those parts."

Watch: Dustin Lance Black speaks at Madame Tussaud's on Harvey Milk Day.

Chinese lesbian attempts suicide to escape husband: "Homosexual activists are citing a lesbian's failed suicide attempt in Anhui Province as a tragic example of the emotional pain suffered by lesbians when they are forced to marry men.
For months, Qinqin (not her real name) had considered telling her husband that she was in love with another woman. But her parents had arranged Qinqin's marriage, and she could not bear to tell them the truth.
Instead, she tried to kill herself by swallowing pesticides on May 14 in Hanshan county, Anhui Province."